Support Mountain Journal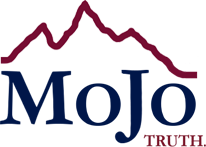 YOU CAN SUPPORT MOJO BY MAKING A TAX-DEDUCTIBLE CONTRIBUTION
Our readers — that means you — really do matter.
We are offering
Mountain Journal
free of charge because we believe informative, impactful public-interest journalism should be accessible to all. We value you. And we need your help to remain viable.
No other journalism site is devoted solely to advancing better public understanding of America's most iconic wildland ecosystem that belongs to every citizen. Your contribution allows us to persist. It advances our ability to deliver hard-hitting stories and other kinds of inspiring content. Just as you do with public radio and television, supporting us will make you feel good and it is easy.
Special Thanks to a couple of our inaugural sponsors. If they believe in us, you should too.
We are especially grateful to our founding supporters who helped us launch Mountain Journal: Patagonia and the Chouinard Family Foundation.