Thanks For Reading Mountain Journal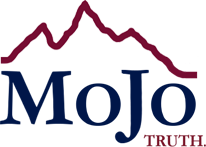 YOU CAN SUPPORT MOJO BY MAKING A TAX-DEDUCTIBLE CONTRIBUTION
In these times, more than ever, the public needs strong journalistic voices to defend truth and wild places. If you like our stories, please support us because we can can't exist without you.
MoJo
is grateful to readers who believe real journalism matters. Invest in a better world by clicking at right.
If you prefer, you may instead mail a check.
Mountain Journal
PO Box 11251
Bozeman, MT 59719



We Celebrate The Greater Yellowstone Ecosystem And Defend It With Facts