Mountain Journal Needs You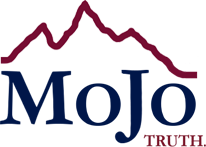 YOU CAN SUPPORT MOJO BY MAKING A TAX-DEDUCTIBLE CONTRIBUTION
You Matter, We Matter Standing Together
Thanks for reading
Mountain Journal
! We are so glad you found us, and even more delighted when you keep coming back. We were founded to offer you extraordinary
free
reading that you won't find anywhere else.
Many of our stories are months in the making. In order for us to keep doing what we do—and strive to bring you more—we need your financial support. We are like an online version of NPR and PBS, devoted to public-interest journalism and set up as a non-profit, so contributions are tax-deductible.
In these times, the public needs strong journalistic voices. Vote for what you value—the protection of America's last, best wild ecosystem—by helping MoJo become even better.
Please click on the secure "Support Us" button (at right) to safely donate using your credit card or PayPal.

Or, if you prefer, you can also send a check payable to:
Mountain Journal
PO Box 11251
Bozeman, MT 59719

We are profoundly grateful.

We are especially grateful to our founding supporters. If they believe in us, you should too.