Back to Stories
March 4, 2018
Russell Chatham's Reflections On Role Of ArtistWisdom from the legendary former resident of Paradise Valley
Just to the east, painter, writer, restaurateur, and incorrigibly-addicted angler Russell Chatham became legend for his association with a different topographical feature, Paradise Valley.
We all know of Paradise Valley for the Yellowstone River that runs through it from Yellowstone National Park to Livingston and then angles to an eventual rendezvous with the Missouri.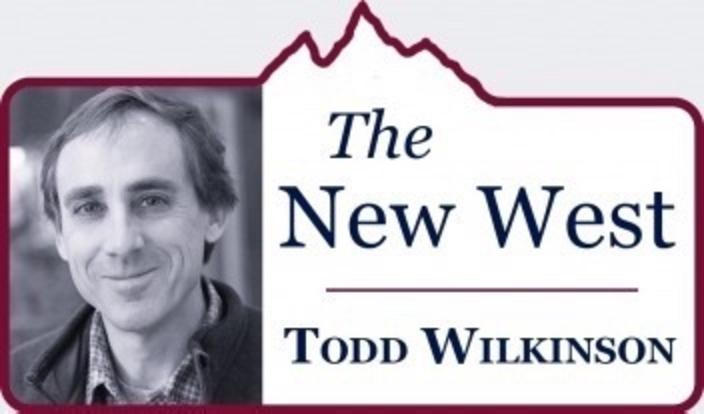 A lot of folks also have treated themselves to a sojourn at Chico Hot Springs before moseying into Livingston where Chatham for decades was a social fixture and held court at his signature restaurant.
Scores of residents throughout Greater Yellowstone own original Chatham oils and high-end lithographs, displaying them next to priceless works by French Impressionists and treasured western artists like Bierstadt, Moran, Rungius and Catlin. Some of the notable private collectors in the region and beyond include Robert Redford, Warren Beatty, Ted Turner, Jessica Lange, Margot Kidder, Jack Nicholson, Tom Brokaw, Jeff Bridges and Harrison Ford.
Chatham's artistic life force was his grandfather, the great California muralist Gottardo Piazzoni (1872-1945). A few years ago, Chatham moved back to his childhood homeland in northern California and recommenced painting where his extraordinary career with fishing and standing behind the easel began.
I once asked one of Chatham's closest friends William Randolph Hearst III to interpret Chatham. "You must understand that 'Russell The Personality' is a wholly separate character from the life of Russell Chatham the painter, though at the same time they are inseparable. No matter what he does, his adventure with it becomes larger than life," Hearst said.
"As good a painter as he is," Hearst added, "Russell's an equally wonderful storyteller and devoted friend, an absolutely superb fisherman who might be among the best on the planet, an intrepid restaurant owner, gourmet cook, wine aficionado, writer, boutique book publisher and general roustabout."
If any contemporary landscape painter qualified as a genuine rock star in the northern Rockies, it was Chatham, now a late septuagenarian.
Starting in the 1960s, he was among a group of artists who went to Paradise Valley to escape the rat race, to fish, and go about their own media adventures without being hassled.
Those figures included Chatham, writers Jim Harrison, Tom McGuane, the late William Hjortsberg, Richard Brautigan, actors Peter Fonda, Jeff Bridges, Kidder, Warren Oates, Nicholson, Dennis Quaid, Meg Ryan, Sam Waterston, singer Jimmy Buffett, director Sam Peckinpah and others.
Chatham's style of painting landscapes, known for its fleeting, muted, tonal bands of horizontal color, summons up moods of introspection rather than blushes of superficial sanguine cheeriness.
They evoke the feeling you get when you realize you are getting older and the sensation hits home when you take a good hard look at yourself in the mirror, thinking about the kind of life you've lead.
When I asked Chatham to ponder that feeling, he shared this thought: "Early on, I was never concerned about having a career, so I didn't have one. And now nothing could interest me less. But I think we all have a programmed tape running inside us, and most of mine is now stored on the right hand side of the cassette. I finally feel I know enough to paint what I could only dream about in my twenties. People say it's time to slow down, relax, go fishing. Well, I took the first forty years of my life off and went fishing, and now my tape is telling me to finish what I was put on earth to do. Before, time didn't matter. Now it does."
Given the times, he still feels compelled to act upon a conviction he stated earlier in his life about the role of artist: "The artist does not simply hold a mirror to society. If the world now is greedy, the artist must be generous. If there is war and hate, he must be peaceful and loving. If the world is insane, he must offer sanity, and if the world is becoming a void, he must fill it with his soul."
Chatham didn't say it, but one could add that the artist's challenge is really no different from the obligation of the viewer. If painting represents a near-religious experience for some, perhaps it's not a bad thing to act on those kindly impulses.
EDITOR'S NOTE: If it isn't obvious, Chatham loves water. Here are a few of his interpretations of some classic Western rivers.