What Wild Nature Needs Most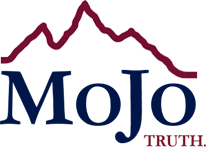 YOU CAN SUPPORT MOJO BY MAKING A TAX-DEDUCTIBLE CONTRIBUTION
Your support allows Mountain Journal to continue inspiring you and alerting you to the important issues shaping the future of Greater Yellowstone and the still-wild West – and keep turning up the heat on those who would rather dodge public accountability and transparency, who disavow the role of science and favor short-term self-interest over the larger public good.
And with your help, we can do even more to safeguard the Yellowstone region.
Support truth and defend wild nature by investing in our journalism today.

You can make a gift online or, if you prefer, you may instead
mail a check:
Mountain Journal
PO Box 11251
Bozeman, MT 59719


Your support comes at a critical time for nonprofit journalism - and for Greater Yellowstone.

We Celebrate The Greater Yellowstone Ecosystem And Defend It With Facts
DONOR TRANSPARENCY POLICY
Mountain Journal is committed to transparency in every aspect of funding our organization.
Accepting financial support does not mean we endorse donors or their products, services or opinions.
We accept gifts, grants and sponsorships from individuals, organizations and foundations to help with our general operations, coverage of specific topics, and special projects. Our news judgments are made independently – not based on or influenced by donors. We do not give supporters the rights to assign, review or edit content.
We will make public all donors who give $5,000 or more per year. As a nonprofit, we will not accept donations from government entities, political parties, elected officials or candidates actively seeking public office. We will not accept donations from sources who, deemed by our board of directors, present a conflict of interest with our work or compromise our independence.
Adopted by the Board of Directors on October 27, 2017.
Amended by the Board of Directors on June 19, 2019.
FINANCIALS
As a non-profit and a public-interest journalism organization, our core belief is rooted in transparency and independence. We value and depend on our journalistic integrity, and know you do, too. You trust MoJo as a news source and therefore you deserve to know how we are funded. Please click below for our 2020 990.