Article Submissions
Submissions and Editorial Policy

Mountain Journal
welcomes submissions in the form of regular news and feature stories written by experienced journalists, photo essays, guest columns and commentaries, and letters to the editor. But please reach out to us first. All written content appearing on our virtual pages must be accurate, fact-checkable, and meet standards of decency and civility.
In this first phase of launch,
Mountain Journal
will not accept unsolicited submissions, though we do invite those interested in writing for
MoJo
to send in story proposals. Email us. We will also entertain running previously-published pieces and fresh op-eds that have relevance to the issues covered here and to our readers.
Unfortunately, we do not yet have a budget that allows us to pay our writers but we hope with the support of foundations and
donations from valued readers
who believe in public-interest journalism that will soon be remedied.
Editorial Independence Policy
Mountain Journal retains full authority over editorial content to protect the best journalistic and business interests of our organization. We maintain a firewall between news coverage decisions and sources of all revenue. Acceptance of financial support does not constitute implied or actual endorsement of donors or their products, services or opinions.
We accept gifts, grants and sponsorships from individuals and organizations for the general support of our activities, but our news judgments are made independently and not on the basis of donor support.
Mountain Journal may consider donations to support the coverage of particular topics, but our organization maintains editorial control of the coverage. We will cede no right of review or influence of editorial content. Our organization will make public all donors who give a total of $1,000 or more per year. We will accept anonymous donations for general support only if it is clear that sufficient safeguards have been put into place that the expenditure of that donation is made independently by our organization.
Adopted by the Mountain Journal Board of Directors on October 27, 2017.
Advertising
advertise on our front page
Advertising Acceptability Policy

Mountain Journal reserves the right to accept or decline any advertisement, sponsorship, or partnership it is offered.
Mountain Journal will decline to accept advertising that it knows or believes to be misleading, inaccurate, fraudulent or illegal, or that fails to comply, in our organization's sole discretion, with its standards of decency, taste, dignity and mission. In addition, Mountain Journal's decision to allow an ad to appear on its site or newspaper does imply a product endorsement. As a public charity under IRC 501(c)(3), political advertising will not be accepted.

Mountain Journal, like all quality publishers of original journalism, maintains a clear separation between news and advertising content. Advertising that attempts to blur this distinction in a manner that, in our organization's sole judgment, confuses readers will be rejected.
Those who would like more information on advertising please contact Jessie Wiese: jessie@mountainjournal.org
Adopted by the Mountain Journal Board of Directors on October 27, 2017.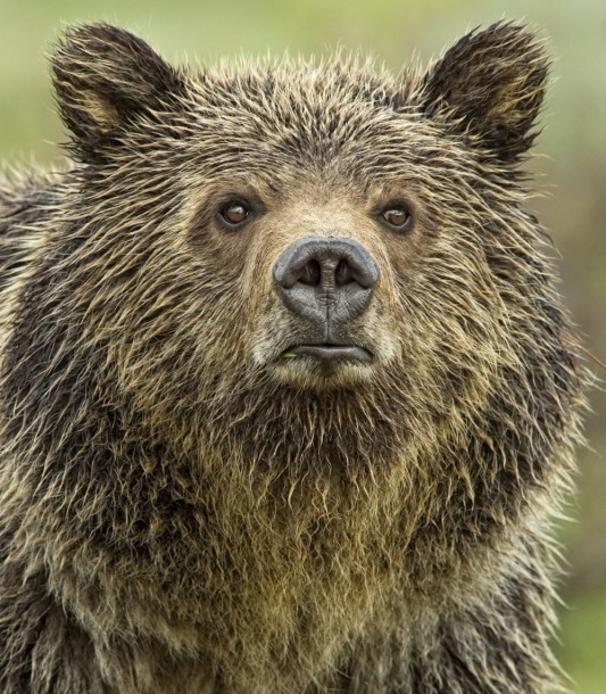 Thomas Mangelsen "Eyes of The Grizzly"