Back to Stories
September 21, 2017
Within An Old Burn, Views Of White Turned To Black And Fading FireweedIn Watercolor Diary, Sue Cedarholm Literary Hikes Into Wilderness From Town Her Daughters And Finds A Fresh Scene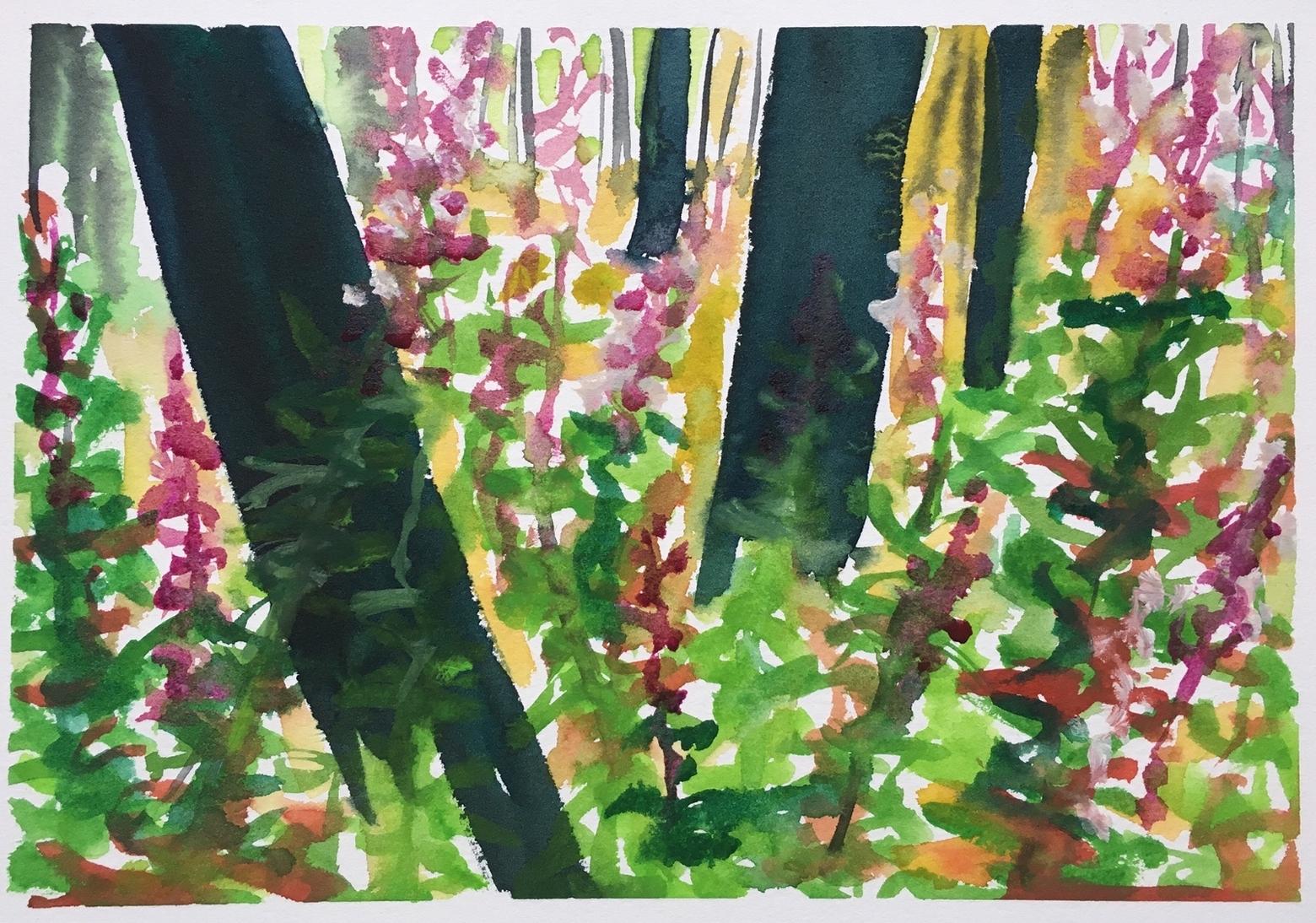 Over the weekend I went on a hike with my two daughters into new territory for me. We started in town at their house, hiked the bike path for a short way, and up toward Josie's Ridge.
On top of Snow King Mountain, the tiny ridge demarked with ski runs that rises above Jackson, we headed south. There, the Gros Ventre peaks hovering above Cache Creek were visible, covered with a mantle of snow that might remain until next summer.
After this ascent, we dropped down into the valley where, despite the cold snap, autumn still had not arrived. Aspen trees still held a brilliant lime green, their leaves quaking in the breeze.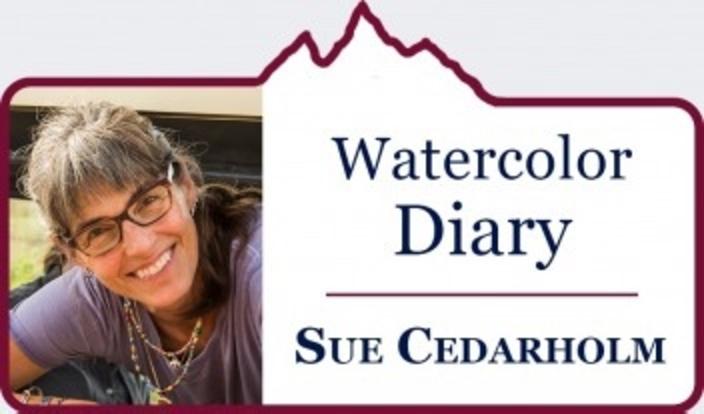 As we followed the narrow dirt path we came to an old burn from a fire that blazed half a decade ago. Tree trunks still standing tall, there were not white but charred black. A faint smoky smell still remains. But here, what struck me were the fading flashes of wildflowers.
The fireweed had been incredibly prolific this summer, growing waist tall. Catching my attention, the contrast between black trunks and dying fireweed was spectacular. The flowers were backlit in the sun, their tops gone to seed, cotton flying in the wind, appearing itself as snow.
As transformational as fire can be it is necessary to bring the forest back to new life. I made a note to myself to come back next summer when the fireweed would be in full bloom. My girls and I discussed how lucky we are to live in this place where we can hike from home to
the wilderness
and back again in a few hours.
Related Stories
September 20, 2017
A Good Life Writing After Years In The Forest Service
Mountain Journal columnist Susan Marsh spent three decades working for the US Forest Service, working on recreation and wilderness protection in...
October 24, 2017
Two Meditations On Mni Sose, Water, Mother Earth and Standing Rock
Mountain Journal's Poet In Residence Lois Red Elk Reed Unveils A New Work Focussed On Mni Sose, The Missouri River
October 17, 2017
Visual Delights Spring From Wildfires Past In A Forest Reborn
As has often happened in her quest to paint one new watercolor every day, artist Sue Cedarholm goes looking for one...