Back to Stories
February 13, 2023
Big Sky Sustainability Group to Launch Climate Action PlanPanel discussion preview, Part 1: Lill Erickson, Western Sustainability Exchange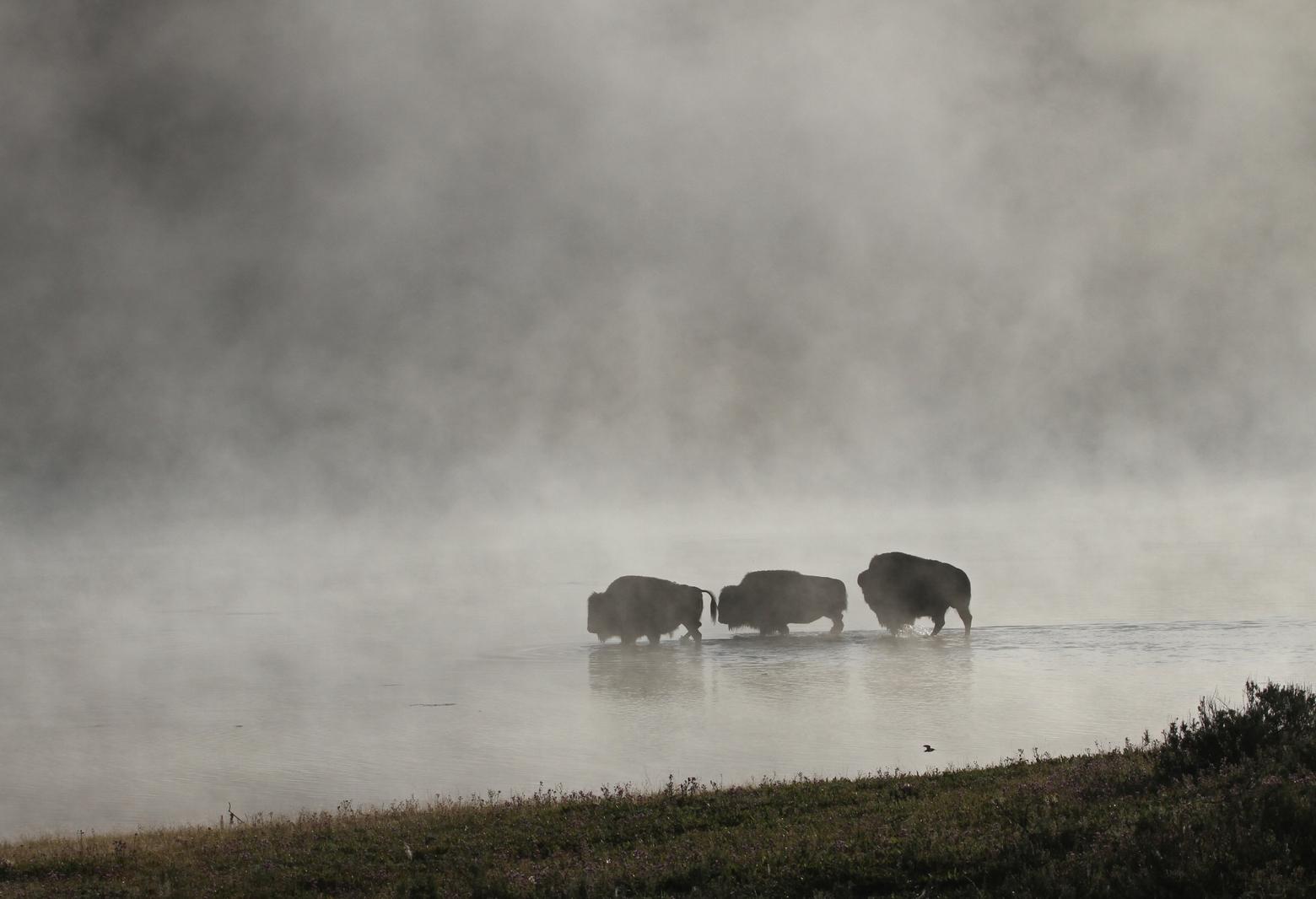 Protecting our water and wildlife in Greater Yellowstone is part of our responsibility to address the changing climate in the West. Photo by Jim Peaco/NPS
EDITOR'S NOTE: Big Sky SNO (Sustainability Network Organization) is launching its Big Sky Community Climate Action Plan at The Independent theater on Thursday Feb. 16. The event features short films, a panel discussion with four leading experts in their respective fields moderated by Mountain Journal Managing Editor Joseph T. O'Connor, and a keynote address by world-renowned mountaineer Conrad Anker.
Joining Anker on the panel will be climate change ecology expert Cathy Whitlock, Big Sky Resort President and COO Taylor Middleton, and Western Sustainability Exchange Executive Director Lill Erickson. Ahead of the event,
MoJo
asked each panelist three questions as part of a short Q&A (read the interview with Dr. Whitlock
here
). Below is the Q&A with Erickson.
– Mountain Journal
by Joseph T. O'Connor
Lill Erickson started Western Sustainability Exchange in 1994 with an eye toward conserving open spaces, rural economic development and regenerative agriculture. A self-proclaimed optimist, Erickson recognizes the issues facing the West and that solutions begin with meeting people where they are and building trust.
"For 30 years, we've developed relationships with the ranching community, and they're positive, and they're fun, and we get together," Erickson said. "[There's] a synergy that happens when people are serious about working together to find solutions."
Since 2017, the Livingston-based nonprofit, alongside carbon project developer Native, has been building out a carbon credit program that pays ranchers to use regenerative cattle-grazing techniques as a means to sequester carbon on grasslands.
Mountain Journal: Tell me about the role you and Western Sustainability Exchange played with SNO and its Big Sky Climate Action Plan.
Lill Erickson: WSE is working with ranchers, primarily in Montana, to use practices that increase the ability of grasslands to photosynthesize and sequester carbon deep underground. SNO was very interested in what opportunities their community could have to support ranchers and the
MOJO: What does this Big Sky Climate Action Plan mean for land protection and keeping people on the land?
L.E.: The more you can create a connection between people in urban areas to the value of ranchlands, and find ways for them to support these producers that are outstanding stewards of the land, the more that benefits agriculture, especially if they're purchasing carbon offset credits.
A lot of ranchers have small, branded beef programs. If people could actually start to purchase from these producers, whether it's through farmers markets, or it's through online beef sales, somehow contributing financially to the livelihoods of the ranchers, that increases their ability to stay on the land and not sell into development, which is really, really important. A lot of the ranchers we work with are very committed to staying on the land, and it's not about how much money they could get if they sold their ranch, it's about coming up with enough money so that they can make a meaningful living on the land.
MOJO: What are the major challenges you see today in Montana?
L.E.: First of all, the climate is changing, and it's changing in ways that are somewhat predictable, but also it's happening faster than we thought. We think we know a lot about it but nature is this force and we keep getting surprised. So really [it's about] knowing what's going to happen, and we don't know. But we see the trends.
The other thing is that people are very reluctant to change unless they have to. But what we've been told over and over is that people can get overwhelmed with what you need to do to change, but not what are the first steps. So, we've found it really important to help people understand that this is how you start. And then this is how you move forward. And this is how you measure or assess what is happening from the changes you're making, and help with a system that supports change, incrementally and realistically.