Back to Stories
November 28, 2017
Bowing To The Silver KingIn His Dream Within A Blue-Green Dream, Liam Diekmann Carries A Bucket List

My mom barged into the bedroom telling me to get my stuff ready. Groggy and still awakening from a dream, I didn't know why she was making a fuss. It was barely daylight. And then reality hit me, as if on Christmas morning knowing that Santa had arrived with gifts.
My first panicked priority was double checking to make sure I had my fishing gear and subtropical clothes ready. Within a couple hours we were headed to Belize in search of three fish I knew little about: permit, tarpon and bonefish. Our destination:
El Pescador.
At the airport in Bozeman, my older brother Logan and I couldn't sit still; all we could think about was fishing.
We flew into Denver, then on to Houston. Spending the night there and following the longest 12 hours of my life, we boarded our flight to Belize arcing into morning light southeastward over the Caribbean.
Stepping off the plane in Belize City, I thought I was going to die. The humidity and furnace blast of heat was unbearable. Growing up in the dry air and cool nights of Montana, this wasn't typical fishing weather for me.
Finally, around noon, we hopped our last flight to the coastal flats on a small puddle jumper. Touching down in San Pedro, we were met by an employee of El Pescador, reputed to be one of the best fishing guest lodges in Central America. A boat ride later, we reached the dock on Ambergris Caye around 2 in the afternoon. Waiting for us were El Pescador's lovely staff.
It is strange to be traveling into a dream. This place had been one of those on my late father's bucket list, and my mom moved it to the top of ours in honor of him.
Our trip to Belize came only a few days after we spread his ashes into O'Dell Creek, a tributary of the Madison River. Now, here, Logan and I would take everything he had taught us as we'd be casting our lines into waters of his own unfulfilled dream.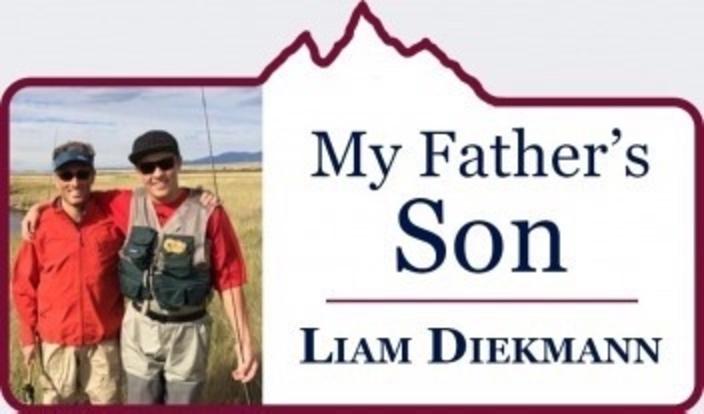 Being out on the flats of the western Caribbean was remarkable. Gleaming turquoise, the ocean smelled heavy of salt, and never reached deeper than 20 feet. I thought of my dad and what he would have made of the heat, the wisecracks and commentary about things going on around him that were a trademark.
Every day was blazing, but it was the heavy humidity that really got to Logan and me. In the morning the sun was always out and penetrating the marine haze, so my Mom made sure we lathered ourselves in sunscreen, even beneath our long sleeve shirts, fishing pants, and baseball caps. Otherwise, we would have been burnt to a crisp.
Of all of the guides at El Pescador that Logan and I could have been assigned, we managed to bag the best one. His name was Emir Marin, but everyone called him "Gordy", because he was a little chubby—"gordo" en Espanol— when he was little. Just like I was. (The message from Gordy was: watch out for the chubby kids; eventually they grow up and defy those who sell them short).
This fishing, he said, would be remarkably different from what we knew with trout, the way you cast, the way you strip and set the hook. When you are sailing line you have a much heavier weight so it can sink; the technique is called double haul, which allows you much farther reach.
After you cast you strip your line in at all different speeds based on what your guide is telling you to entice the picky fish. But most challenging is how you set the hook. Instead of pulling the rod up, you strip set; otherwise you will pull the fly out of the fish's mouth.
When fishing for tarpon, Gordy said you have to realize they will jump out of the water and snap the line by landing on it. To make sure the line does not snap you "bow" to the tarpon giving the line slack, so if the fish belly flops on the line it does not break. Anglers use the term "bow" because the tarpon is also known as "the Silver King", and you always bow to the king. We got into the bonefish and permit early and often, but the big boys, members of the genus Megalops atlanticus were eluding us.
Gordy was then a 20-year-old native Belizean and a third generation saltwater fishing guide. His grandfather and his father apprenticed him into being the wise observer he is today. Having him around, the same age as Logan and me, we got along really well.
Within just a few short days I considered him a dear friend, and I hope we'll rendezvous again. All of the guides at El Pescador, truth be told, were fantastic, great guys and I would go fishing with any of them any day. They even turned my mother into a saltwater pescadora.
Knowing how my dad would have been dissatisfied to leave without an encounter with megalops, Logan and I decided to go hunting for migratory tarpon down south on Turneffe Flats.
The weather was cloudy, dark with thunderclouds threatening, and a drizzle settled in. We fished for nearly two hours without a single glimpse of a fish. So we decided to head back to the flats up north where the residential tarpon prey.
Every time we were out on the water heading to our destination or fishing spot, we would see a needle fish shoot out of the water next to the boat. It looked like the fish was flying, but it was just skimming on top of the water. Due to its strong needle like body it was able to fly onto the surface and keep itself up.
When we finally arrived at our new destination we had already, in my thinking then, wasted five out of our eight hours of fishing, finding no tarpon. Our spirits were getting low. To travel all this way, it's hard to imagine something existing when you don't see it firsthand. But faith, courtesy of Gordy, had something else in mind for us. He knew.
"Our spirits were getting low. To travel all this way, it's hard to imagine something existing when you don't see it firsthand. But faith, courtesy of Gordy, had something else in mind for us. He knew

."
In the distance, about a hundred feet out, I spotted a large dark figure moving slowly towards us. What was it? Shark?
Without thinking I made one big cast and shot my line out, landing the fly just a few feet in front of the monster. Listening very carefully to Gordy, I stripped both fast and slow. The tarpon slowly stalked the fly like the predator it was born to be. Once the tarpon was directly underneath the fly it sucked the lure into its mouth. That's when instinct and Gordy's teaching set in. I firmly grasped the line and set the hook as hard as I could. Within just a few short seconds the tarpon was on the run, and the fight began.
After the most exhilarating fifteen fishing minutes of my life I managed to land the 40-inch hulk. I held it briefly and quickly up to my face with an ear to ear smile. The moment was emotional. I had caught a tarpon myself and had pride releasing it back into its blue-green home. And then a strange phenomenon set in, one that I had experienced with trout in the Rockies when you convince yourself that it might be a slow day in the river. Maybe the light shifts or the beginning of a new front moves in. A switch gets turned on.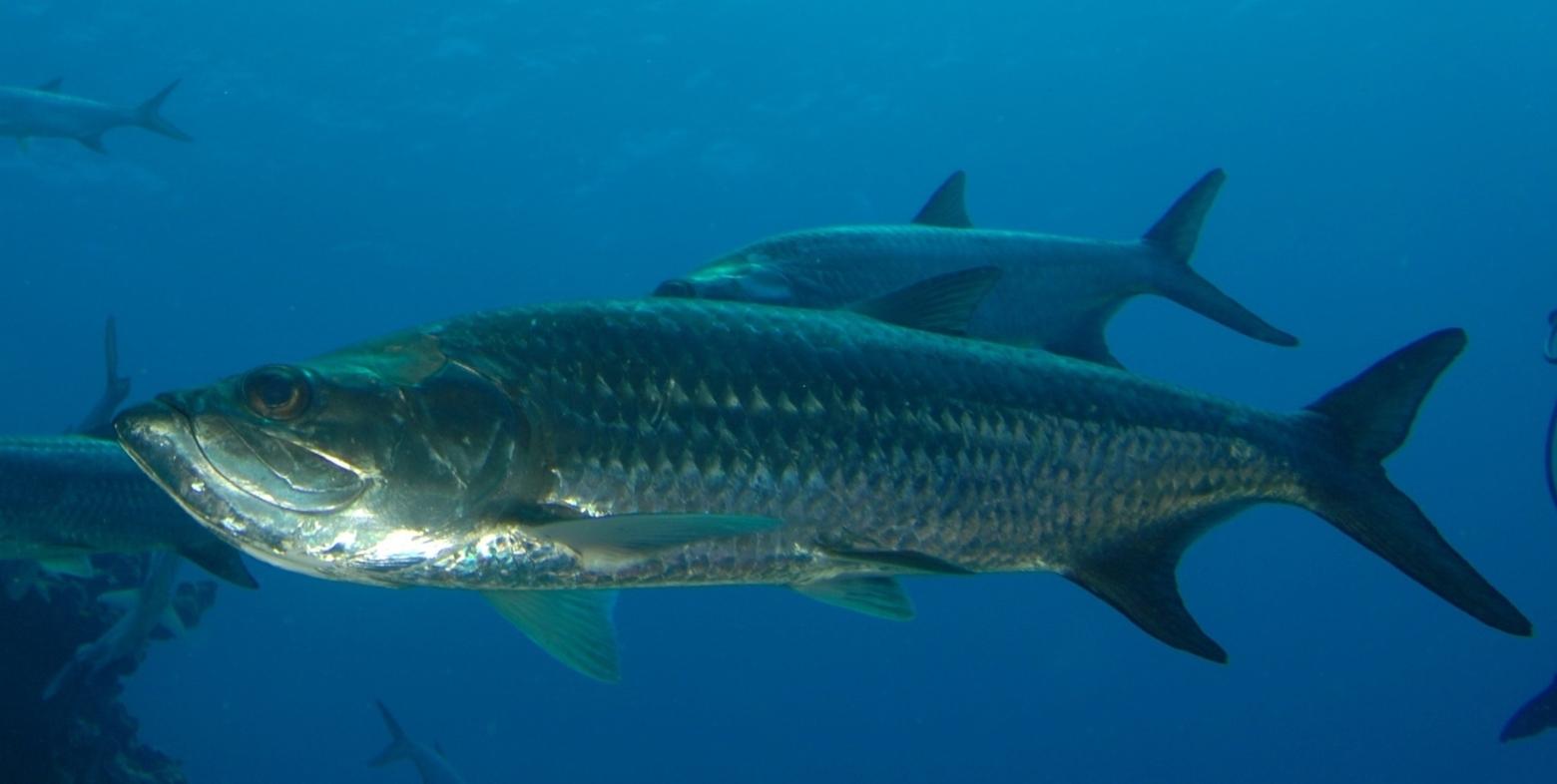 Soon tarpon began jumping everywhere. "Tarpon 10 o'clock!" Gordy would advise. A rhythm in the early evening seemed to come together. I had the technique down.
With the sun sinking, I knew our trip was coming to an end. With one more big last cast I placed my fly right in front of a huge fish. I slowly start striping my line in until Gordy yelled, "STRIP! STRIP! STRIP!" Looking back, I realize how in just a few moments our day had turned around from being the worst day of fishing to being the most exhilarating in my 16 years. Whenever I landed a fish a whole wave of sensations rolled over me; happiness, joy, sorrow.
I looked on the water and thought of dad.
Logan and I in the early going lost nearly 10 tarpon each because we pulled our rods up until we remembered we needed to bow. Had my father been with us, he would have been his full animated self, providing a friendly play by play broadcast and giving us a loving, taunting scold for every fish we missed. But to catch a tarpon, he would've had to learn to bow too.
"Had my father been with us, he would have been his full animated self, providing a friendly play by play broadcast and giving us a loving, taunting scold for every fish we missed. But to catch a tarpon, he would've had to learn to bow too."
We went to
El Pescador
on Belize's San Pedro Coast based on the recommendations of friends and family who had been there before. It was the kind of place that my mom said dad would've loved, all of us just
being there
together.
At night, full on our gourmet dinners and exhausted from the action on the water, we would stop at El Pescador's beachside bar before turning in. Byron the bartender was in his early 40s and the official keeper of some of El Pescador's fishing stories. Guests excitedly shared their own tales with him.
I would sit at the bar every evening and talk to him. I got to know how great of a father he was. He works six weeks straight without seeing his kids, so that he can have an entire week off and more time with them on the mainland. His story of working hard to give them a better life touched my heart.
He understood why we came and what brought us there. We were not the first.
Related Stories
August 31, 2017

What Motivates Some Millennials To Try To Do Good In The World?
The 21st-century will be shaped by the Millennial generation, which is inheriting both opportunities and challenges from their predecessors. In his...
September 13, 2017
In The Modern World, Why Do We Hunt And Fish?
Marshall Cutchin, a lifelong sportsman and founder of the largest online angling magazine in the world, ponders the big philosophical questions...
October 13, 2017
Brown Trout Belly Rub
Liam Diekmann, Mountain Journal's young man of the water, goes fishing with a trio of well-known elders and when the flies...