Back to Stories
March 11, 2021
A 'Dark Ages' Of Wildlife Management Descends On The WestIn MoJo's The Week That Is, Wilkinson and Sadler discuss how state legislators are setting back wildlife conservation for griz, wolves and other iconic animals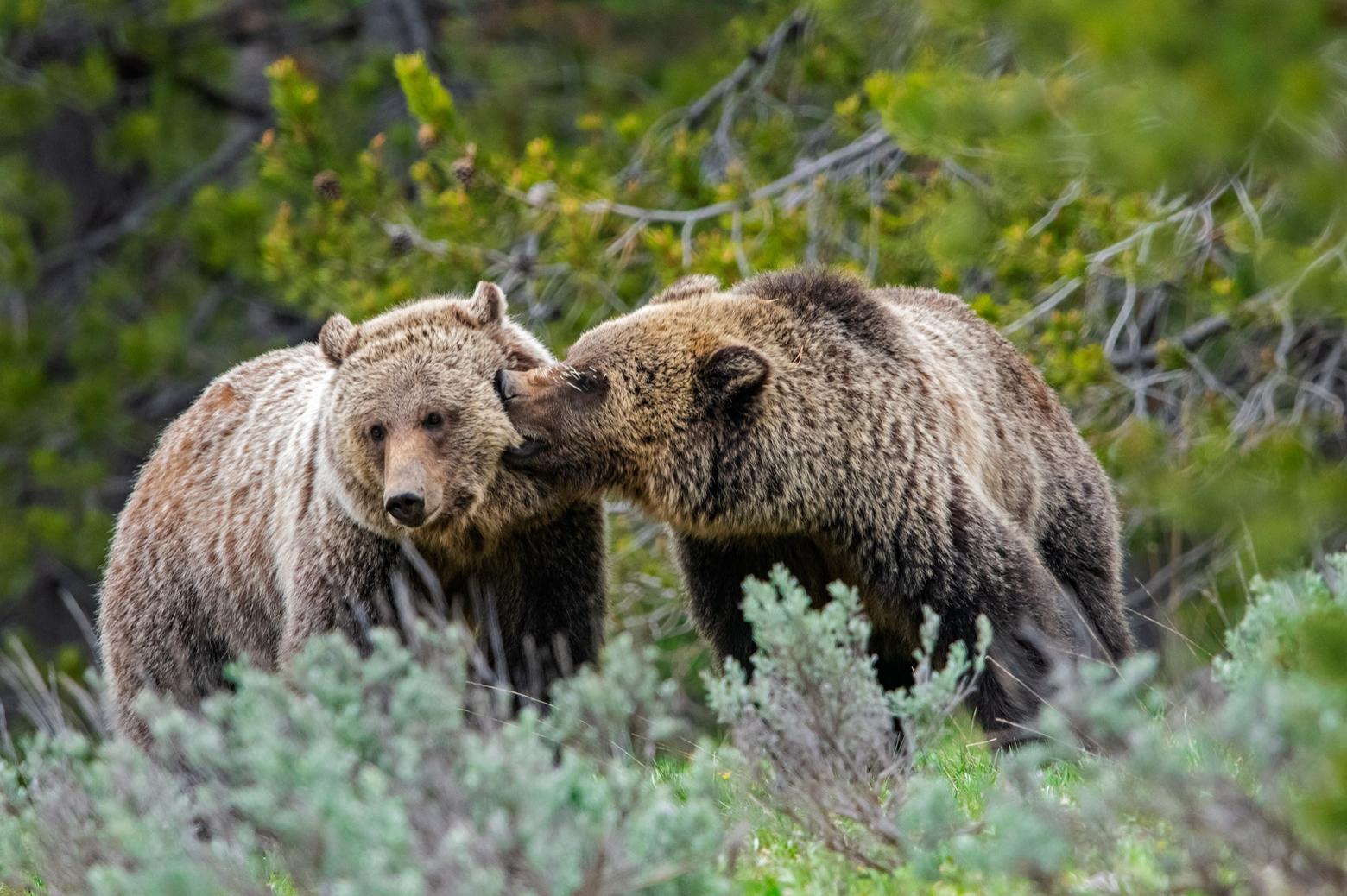 Controversial bills moving through the 2021 Montana legislature would allow grizzlies to be killed outside the recovery zone based on the mere claim they were threatening livestock or human safety. They would prohibit bears outside the recovery zone from being relocated, and would allow black bears to be hunted with hounds, likely causing conflicts with grizzlies. Other bills have negative implications for grizzlies too. Experts say, if passed, they will reverse 40 years of bear conservation and likely reduce the possibility of bear populations from Greater Yellowstone linking up with bear populations in the northern part of the state. This photo, titled "Blondie's Legacy" is by Thomas D. Mangelsen (mangelsen.com)
EDITOR'S NOTE
: In our polemical society, some topics are treated either as taboo or approached with the certainty that any discussion about them will erupt on social media into an uncivil exchange of name-calling. Hunting is one of those. We find dualism most unfortunate because it leaves little room to have a reasonable conversation about hunting as a tradition, its role in advancing wildlife conservation and examining such topics as predator control. By fostering a dialog about trophy hunting and hunting ethics,
Mountain Journal
is not staking out a position as being "anti-hunting," nor when giving hunters a voice, is it failing to the recognize the valid positions of animal rights and holding reverence for non-human animals as sentient beings. The second of a two-part conversation. Read part one
by clicking here
.
WILKINSON: There is legislation in Montana that would allow citizens to catch wolves in leghold traps and snares without limit, and it would bring heightened risk for killing other "non-target" species such as grizzlies and black bears, wolverines, lynx and even people's pets. Same thing in Idaho. Wolves are being targeted for local eradication not based on any science or any factual proof they pose a serious threat to livestock or game populations. No other species ever recovered under the Endangered Species Act has ever been treated this way and it's what led to the species being listed in 1975. States still seem to resent the fact they were compelled to bring species like wolves and grizzlies back from the brink.
If elk and mule deer are supposed to be treated with utmost respect, why not wolves, coyotes and even prairie dogs —the latter that, as native species, support prairie ecosystems and the survival of dozens of other species, including critically imperiled black-footed ferrets? Is what's happening in the West and in Wisconsin, especially with predators, sound like ethical engagement and treatment of species beloved by a large percentage of the American public?
I would ask today's hunters to honestly reflect and ask themselves, "what are we teaching our kids?" If they don't see reverence and respect, but instead blood lust, trigger-itch and wanton waste then that is what they will learn. That is no way to guarantee a future for hunting and fishing.