Back to Stories
May 1, 2019
How To Save, Build and Protect A Better CommunityWant more journalism devoted to defending America's crown jewel ecosystem? Support "Give Big" to MoJo and all of the non-profits doing good work at the intersection of people and nature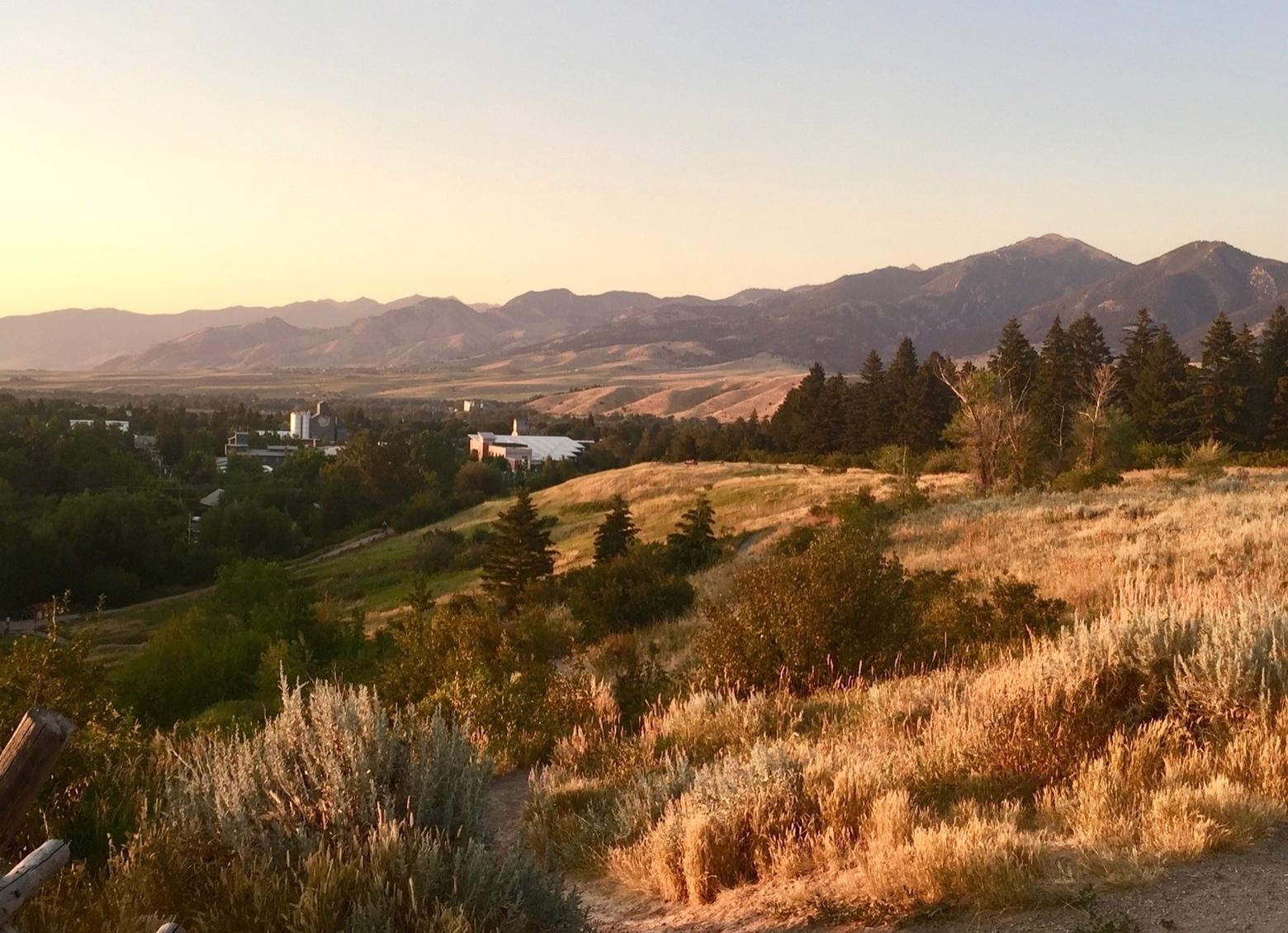 Joni Mitchell sang it best, "Don't it always seem to go, that you don't know what you've till it's gone." How do we make great communities and keep them that way? By investing in the people and causes that matter. Photo by Todd Wilkinson

In the classic Dr. Seuss environmental fable, The Lorax, the final paragraph says, "Unless someone like you cares a whole awful lot, nothing is going to get better. It's not."
Residents of the Greater Yellowstone Ecosystem understand the message probably better than most. We're lucky to live in landscapes that inspire every day. We have a lot to be grateful for and you don't have to be rich to pay goodwill forward.
While Bridget Wilkinson, executive director of the Bozeman Area Community Foundation, bears little resemblance to the heroic whiskery Lorax, she believes many communities around our region are dealing with transformative changes.
Never before has it been more important for citizens who value the quality of life enjoyed in our corner of the Rocky Mountains to rally.
With "Give Big," the annual initiative championed by her organization, achieving momentous positive social impact isn't just a matter of philanthropic giving. Every single person in a community has something valuable to contribute. For some it might mean opening up a checkbook and investing in local non-profits; for others, it can mean volunteering one's time, or contributing sweat equity or simply helping someone in need.
Mountain Journal,
headquartered in Bozeman, is among 195 non-profits spread across southwest Montana participating in Give Big. We're not only a proud promotor of Give Big but we're the only non-profit, public-interest, citizen-supported journalistic entity devoted solely to the Greater Yellowstone region that relies upon the charitable spirit of our nature-loving readers.
If you want to see more free in-depth stories about grizzlies and wolves, bison and other wildlife, issues shaping our national parks and forests, essays about great places to play, ranchers who are setting the pace for private land stewardship, and artists who make the natural world their muse, then Give Big 2019 is an opportunity to help bring our coverage to the next level.
MoJo's intent, however, to not only advance a thoughtful civic discussion about matters shaping our uncommon outpost in paradise, but also to highlight issues of importance and therefore leverage the profile of groups working on vital community-oriented endeavors. They might be protecting public lands and private land open space and wildlife habitat, building trails and parks, promoting affordable housing, connecting kids to nature, advancing better educational and health care opportunities for the young and elderly, engendering attitudes of tolerance and championing diversity, promoting Special Olympics and Big Brothers and Sisters, bringing the joy of music into lives, safeguarding clean air and drinking water, or a wide array of other noble endeavors.
MoJo is profoundly grateful for your generosity and we encourage you to support as many of the participants in 2019 Give Big as you can.
Let us not forget: the United States has the most charity-minded citizenry on Earth. As Bridget Wilkinson asks, why does the community foundation exist?
"Robert Putnam, the noted American political scientist, references the often-quoted notion that it takes a village to raise kids who will be the bright leaders of tomorrow, and it takes a village to support the things that make our towns great places to live for all. But the real question is: who's taking care of the village?" Wilkinson asks. "There's where we come in. We are different from any other organization in that we have a view from 10,000 feet. Whereas government and non-profits focus on things within their jurisdiction or area of expertise, we try to create an environment where all of the non-profit efforts are validated and community needs are highlighted and supported. We're not just concerned with today, we're paying attention to what we need to have a better future."
In 2018, Give Big had a fundraising goal of reaching $1 million in 24 hours; instead, it topped $1.28 million. This year the goal is $1.5 million. "Surprisingly last year we surpassed our goal with involvement from less than five percent, or about 5,000 of the 110,000 residents in Gallatin County. The money raised allowed some amazing, badly-needed things to happen, many of them behind the scenes," Wilkinson said. "If every person in Gallatin County gave $15 (that's equal to attending just one movie at the local theater, having a drink and popcorn), we'd reach our 2019 goal."
As a region, southwest Montana is the fastest growing in the state and as new residents pour in, drawn to the high quality of the natural environment, soaring real estate prices, rising taxes and a steeper cost of living are having huge impacts on families, working class wage earners and the elderly.
Mountain Journal was founded to explore the intersection between people and their environment, to ask difficult questions about our impact on the natural world so that we don't as communities "kill the goose that lays the golden egg." How do we avoid becoming just like everywhere else? By having discussions focused on shared values and common passions. MoJo is happy to be a staging area where that happens.
Message from Bridget Wilkinson, leader of the Bozeman Area Community Foundation