Back to Stories
February 27, 2023
Montana, In The Wake Of 'Yellowstone' and 'A River Runs Through It' Thirty years after Norman Maclean's novella was brought to big screen, many are lamenting how it, and the TV melodrama 'Yellowstone' have fueled an inundation of western Montana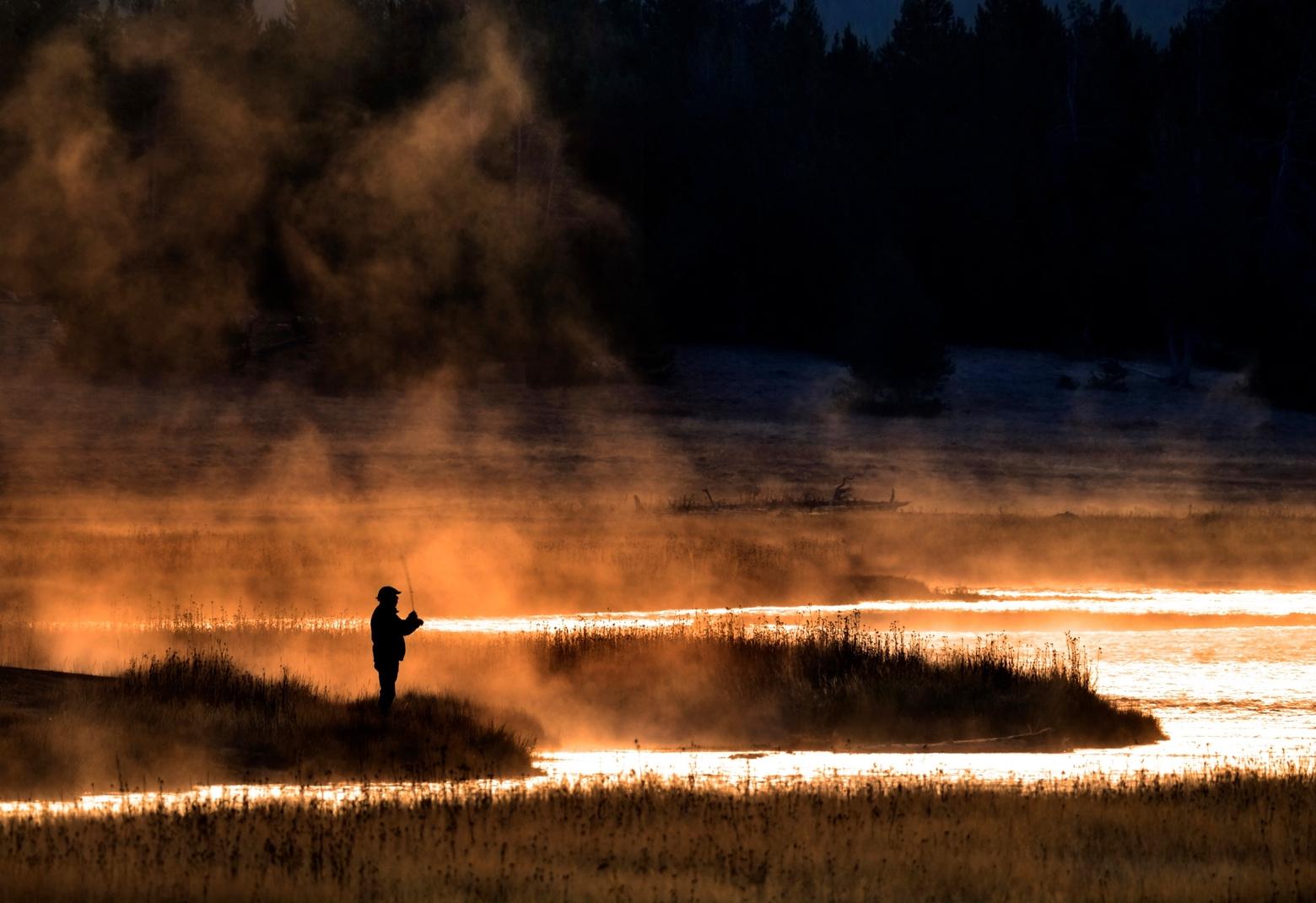 When the dream of Montana meets sobering reality: what's the cost of Hollywood calling attention to still-wild places? When the masses show up, do they realize what they are trampling? Photo from Shutterstock ID: 1201151641
by Todd Wilkinson
As often is the case, the passage of time brings a warm diaphanous gloam to the way we remember the past—or at least the way we think it used to be when it was better.
In the fading rear-view window, better means places that were uncongested, when the countryside didn't resemble a human anthill, when floating a river didn't feel like you were on a golf cart passing down a suburban fairway lined by trophy homes on either side, when you waved to rural folk passing them by along a dirt road, and when wildness still seemed tangible.
Some 30 years ago, in the months before the film
A River Runs Through It
began appearing on big screens across the country, director Robert Redford told part-time Livingston, Montana resident and writer Toby Thompson to "get ready. This film is going to
change everything
."
In hindsight, it is impossible now to overstate just how prescient Bob Redford's prediction was. It's a view shared today by the son of Norman Maclean himself, the latter being author of the novella set in Montana which formed the basis for the movie and is widely considered to be one of the best fishing stories ever written in American history. A River Runs Through It rightfully ranks up there with Ernest Hemingway's Pulitzer Prize-winning tale, The Old Man and the Sea and his Big Two-Hearted River.
What they touch upon, like a great landscape painting, is timelessness.
The Hemingway mention is more than anecdotal. Generations of the writer's fans made pilgrimages to places where he fished, hunted, wrote, lived and visited—including Cooke City, Montana, and Ketchum, Idaho—but the mystique of Hemingway's association with Key West, Florida, is bittersweet. It is blamed, in part, for both the community's popularization and corresponding destructive development pressure placed upon a once quaint saltwater fishing mecca.
Is that how people treat places they claim to love?
As for A River Runs Through It and the Montana the book venerated, John Norman Maclean has waded often into the fleeting afterglow of his father's words, the wends of water they were drawn from, the moments they shared together fly fishing the Big Blackfoot River east of Missoula and just sitting still together in quietude at their summer place near Seeley Lake, Montana.
In 2021, John's own book, Home Waters: A Chronicle of Family and a River, was published to deserved acclaim, for it delves into "the story behind the story" of A River Runs Through It. He reflects on his father's intent and the dreamlike spell the book—and film—put on people who became smitten with an idealized sense of what Montana was—and is. John shared a little-known fact; while his father was still alive and having rejected a first script written by a giant of Montana literature, the late William Kittredge, it appeared the movie might never be made.
But in 1992, two years after Norman Maclean died, Redford prevailed in his quest and it did.
Some three decades on, what impact did the movie A River Runs Through It have on the state it portrayed mythically? What if the movie hadn't been made with the book merely being a classic that people passed around? In our time, can any parallels be drawn to the effects of another visual storytelling phenomenon—the fictional TV melodrama Yellowstone—set in the real Paradise Valley north of Yellowstone National Park?
How much reflective pause ever gets paid to possible cause and effect of mass attention? When Redford told Thompson that the film "was going to change everything," were local elected city and county folk anticipating the effects of the onslaught? If so, how? If not, then why?
The answer to the question of whether A River Runs Through It, Yellowstone and the effects of Covid migrants positioned Greater Yellowstone as a destination for escape is: yes, their impacts are inescapable but Yellowstone is having even more incendiary consequences because lacking when
A River Runs Through It
appeared in theaters was social media.
The gated community known as the Yellowstone Club in Big Sky had not yet been born, and billions of dollars in real estate speculation had not yet flowed into southwest Montana, reaching Paradise Valley, Jackson Hole, Teton Valley, Idaho, and the North and South Fork corridors of the Shoshone River like a tidal wave.
Notably, in the allegorical fable of
Yellowstone
, a defiant ranch family
patriarch
played by actor Kevin Costner battles to prevent ruthless out-of-state developers, backed by a capital equity firm based in the East, from ruining the pastoral character of Montana by building a massive Big Sky-like resort just beyond Yellowstone Park's northern border. Sometimes, in this third decade of the 21
st
century, it's difficult to distinguish where make-believe begins and reality ends, how entertainment media can destroy a real place, and if there's any alternative to just letting growth happen.
The paradox of A River Runs Through It and Yellowstone is that while both, in their own way, speak to a deep nostalgic connection to land and water, they have fed a narrative of consumption that sharply departs from the kind of natural resource exploitation carried out by timber, mining and cattle barons. This saga involves destruction caused when lifestyle pilgrims, some motivated by get-rich-quick
ambition
, pour into fragile ecological settings, using power and influence to build dream homes, own the views, and partake in a modern boomtown strategy of real estate speculation with little regard given to permanent consequences.
° ° ° °
John Maclean ponders the above often. He still steps into streams that pull at his family's heartstrings. Dividing his time between suburban Washington, D.C., where he served prestigiously as a diplomatic correspondent for
The Chicago Tribune
, and his family's rustic getaway at Seeley Lake, he occasionally drives over to the Blackfoot. Just as his father taught him, he floats his line in a four-count rhythm onto pools where trout lie. But, as he explains it, he isn't so much trying to land a big fish so that he can tell a whopper. "I try to catch the essence of what once was," he says.
"People did not boat the Blackfoot, not in my Dad's time and not when I was a kid," John says. "Now [on a summer day an angler will] encounter between 50 and 100 boats coming down." Thousands of vessels, fishing craft and splashing recreational floaters, ply the river between spring and fall. Imagine if that had appeared in the movie?
In the three decades that have passed since A River Runs Through It transformed the public perception of fly fishing, so, too, have the backdrops and communities where the film was set.
Bozeman, downstream in the Gallatin Valley from where memorable scenes of River were filmed, has experienced an inundation that, from the perspective of an extended surge in real estate sales, blew in like a hurricane and never left. It put a bead on Livingston and Paradise Valley, too, as well as the Tetons and Island Park, Idaho, the Madison and Big Hole valleys, the valleys outside of Cody, and along the Missouri River near Craig, Montana.
Locals grumble yet they continue putting elected officials into office who either refuse to do anything about the flood of people the move attracted, or they rationalize it as inevitable. Is the destiny of all still-wild places, vaunted because they are different from everywhere else, to perish because leaders refused to write a different script?
Locals grumble yet they continue putting elected officials into office who either refuse to do anything about it, or they rationalize it as inevitable. Is the destiny of all still-wild places, vaunted because they are different from everywhere else, to perish because leaders refused to write a different script?
Fishing has gone from being somewhat solitary to assuming industrial strength dimensions. Impacts are evident in how the corresponding human footprint of development has proliferated, how former cattle and farmlands have become recreation retreats and how the venerated rivers themselves are now swarmed with anglers, sometimes welling a frenzy that mirrors the flurry of a caddis hatch. In some counties, river setbacks put in place to keep construction out of flood plains and to protect wildlife habitat have been reversed at the request of land brokers.
A River Runs Through It, the book, was first published in May 1976 and while it remains a cult classic for American place-based literature, fly fishing in its initial aftermath still emanated only boutique appeal. The film, however, set off a mass adoption of fly fishing as a sign of leisure-time status. Outings on trout streams in the Northern Rockies came to represent their own special class of trophy, like pieces of an investment portfolio that include homes, land and memberships in prestigious country clubs; indeed, it seems the only thing missing sometimes along rivers are scoreboards with angler names. Experiences became not something that just happens spontaneously but choreographed adventure you can buy.
° ° ° °
Like Toby Thompson, I, too, interviewed Redford on a couple of occasions. The first time was in Livingston. And then, in August 1993, I flew down to Utah from Bozeman and spent a day tagging along with him at Sundance, home to the institute he founded to champion independent films and where Redford's own commitment to environmental protection was galvanized.
Redford told me it was his hope and sincerest intent with the film to communicate the reverence for wild water that the Maclean clan embraced as an ethos—a sacred marriage of spirituality and immersion in the sublime unmarred elements. On the page, it was stated clearly in the novella's opening line: "In our family, there was no clear line between religion and fly-fishing."
Robert Redford has never been a superficial, fair-weather advocate for nature. Formidable, he is outspoken as an environmentalist, fierce in lending his voice to protect wildness, be it as a spokesman for organizations fighting to preserve public lands or narrating documentaries on topics ranging from wolves to restoring San Francisco Bay. He genuinely loves Montana. Unlike others who make movies, using natural beauty as a supporting actor, conservation to him is a conviction rather than a fashion statement.
Articulate on issues, he's never held back out of fear his activism might affect his appeal at the box office or his bankability as an actor/director. Conversant both in the science and philosophy of biodiversity, he is an inveterate reader. In fact, it was noted that Montana writer Thomas McGuane handed him a copy of A River Runs Through It after Redford complained that good contemporary stories about the West were hard to find. Maclean's tale hooked him.
Somewhat daunting, the moment I strolled into his office at Sundance, Redford had a stack of clippings from stories I'd written in newspapers and magazines on his desk. He already had sized up whether our visit would go on for an hour or the day. Our conversation fortunately lasted all day and included a chat the following morning. When he told Thompson the film would have impact, he wanted it to inspire new generations of protectors, based on the premise that recreational users of nature become defenders. Redford conceded the inherent danger always is the unpredictability and unintended consequences of greed and selfishness being engrained in human nature.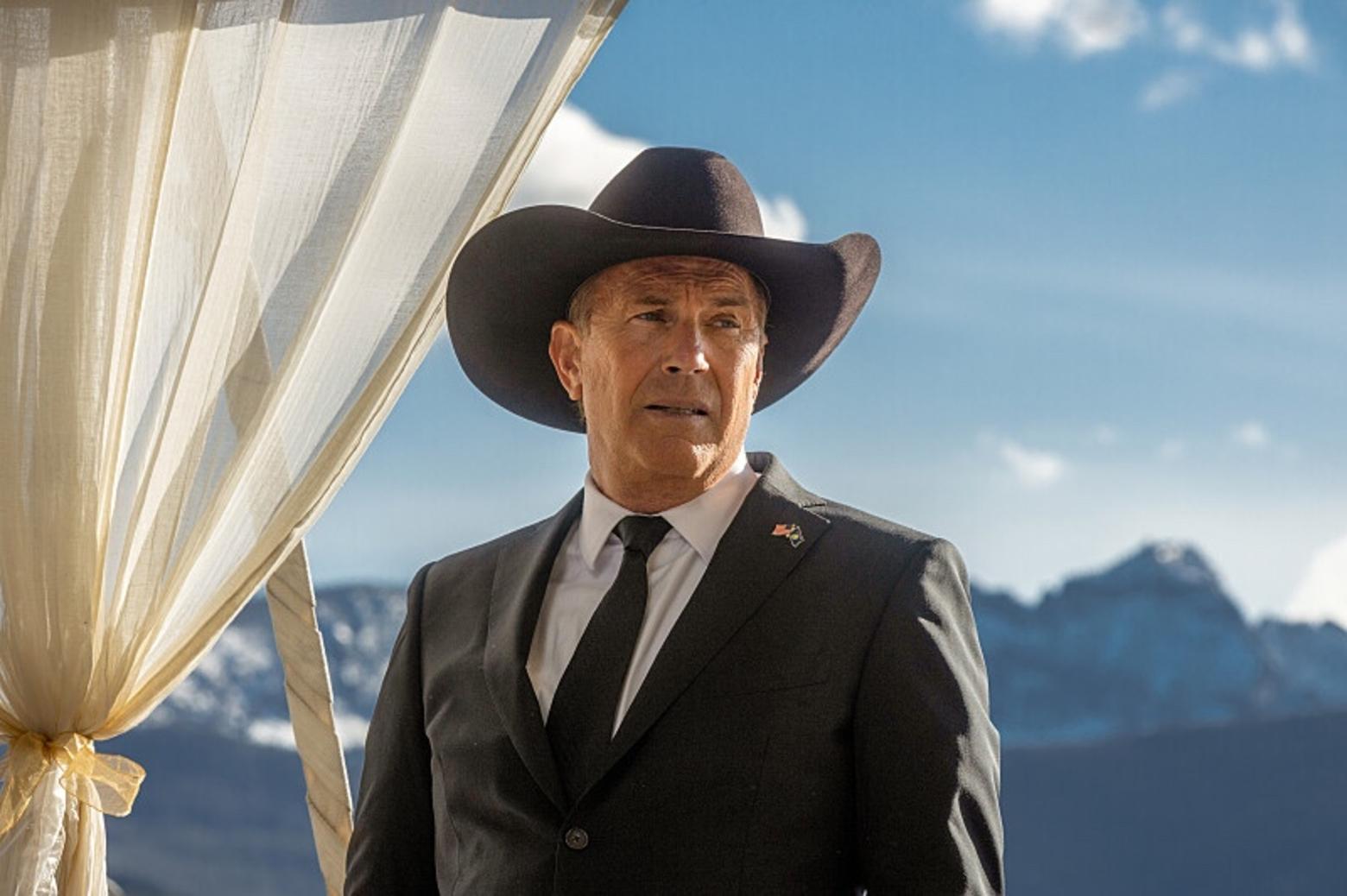 Fictional ranch patriarch-turned-Montana Governor John Dutton III, played by actor Kevin Costner in 'Yellowstone,' has delivered some memorable soliloquies. Among the most poignant have been his declaration to push back against out of state developers who treat locals as bumpkins and assert that every person will sacrifice their values and integrity for the right price. Is Dutton a hero or villain? Perhaps the answer resides in personal interpretation and compared to what? Photo courtesy Paramount Network publicity
In the years since the movie appeared, Montana became chic as a destination for fly fishing. Multimillion-dollar mansions, once rare, now abound in the western mountain valleys. The excesses of the Yellowstone Club are legendary and at Big Sky developers boast of completing the largest modern guest lodge in Montana, The Montage, that holds more than 500,000 square feet.
Owning expensive gear and driving a tricked-out SUV to the boat ramp is a display of prestige, and "good days" are frequently measured by number of fish caught not in reflecting on the ingredients that create a mystical river.
Norman Maclean, Livingston's fly-fishing guru Dan Bailey and the late Bozeman legend Bud Lilly scoffed at such material artifice and shallow superficiality.
John Maclean and Redford share a conviction that this is the very antithesis of the kind of modest unpretentiousness A River Runs Through It was sanctifying. It is fundamentally about coming to humbly and modestly appreciate and respect the intrinsic pricelessness of wild places, John Maclean says.
[Maclean and I both are alums of The City News Bureau of Chicago, a legendary training ground for cub reporters and we speak of how there's an art to presenting just the facts; what lacks in much contemporary journalism is the spirit of what those facts mean].
John himself has become a committed advocate for protecting rivers as their own life force—a point emphasized in
Home Waters.
He
is horrified by how fly fishing in Montana and the West has become industrialized with little talk of limits for the sake of rivers and the natural ecosystems they support. "What role did the film play?" I asked him. "I think the correct noun is accelerant," he notes. "You can't put the blame simply on the film. It had its own effect but there were a lot of contributing factors."
Indeed, and all of them related to angles of exploitation.
Maclean's way of giving back is to lend his prominent voice to nature. It's not yet clear if Taylor Sheridan, the originator of
Yellowstone
who has ignited a frenzy for owning land in the Northern Rockies, has similar sentiments. A recent study carried out by the University of Montana states that the popularity of Yellowstone resulted in 2.1 million visitors and accounted for $730 million in visitor and film production spending in 2021. The study claims that one million out of staters came to Montana but based not on the appeal of the TV show alone.
What Sheridan and his scriptwriters have done brilliantly in Yellowstone and its spinoffs, especially1923, is expose the unspeakable brutality of the Catholic Church's running of Indian schools, the arrogance of the upper crust, and the ruthlessness of both Montana's early mining industry titans and cutthroat shamelessness of modern day land developers. In that way, with the latter, Sheridan is imparting an ironic and important lesson—that you can't fully appreciate wild places until you understand what threatens to tear them apart.
In an episode of 1923, the dastardly Montana mining magnate Donald Whitfield (played by actor Timothy Dalton) tells rancher Jacob Dunton (played by Harrison Ford) that in the future the dominant exploitive industry would not be mining or ranching, but tourism.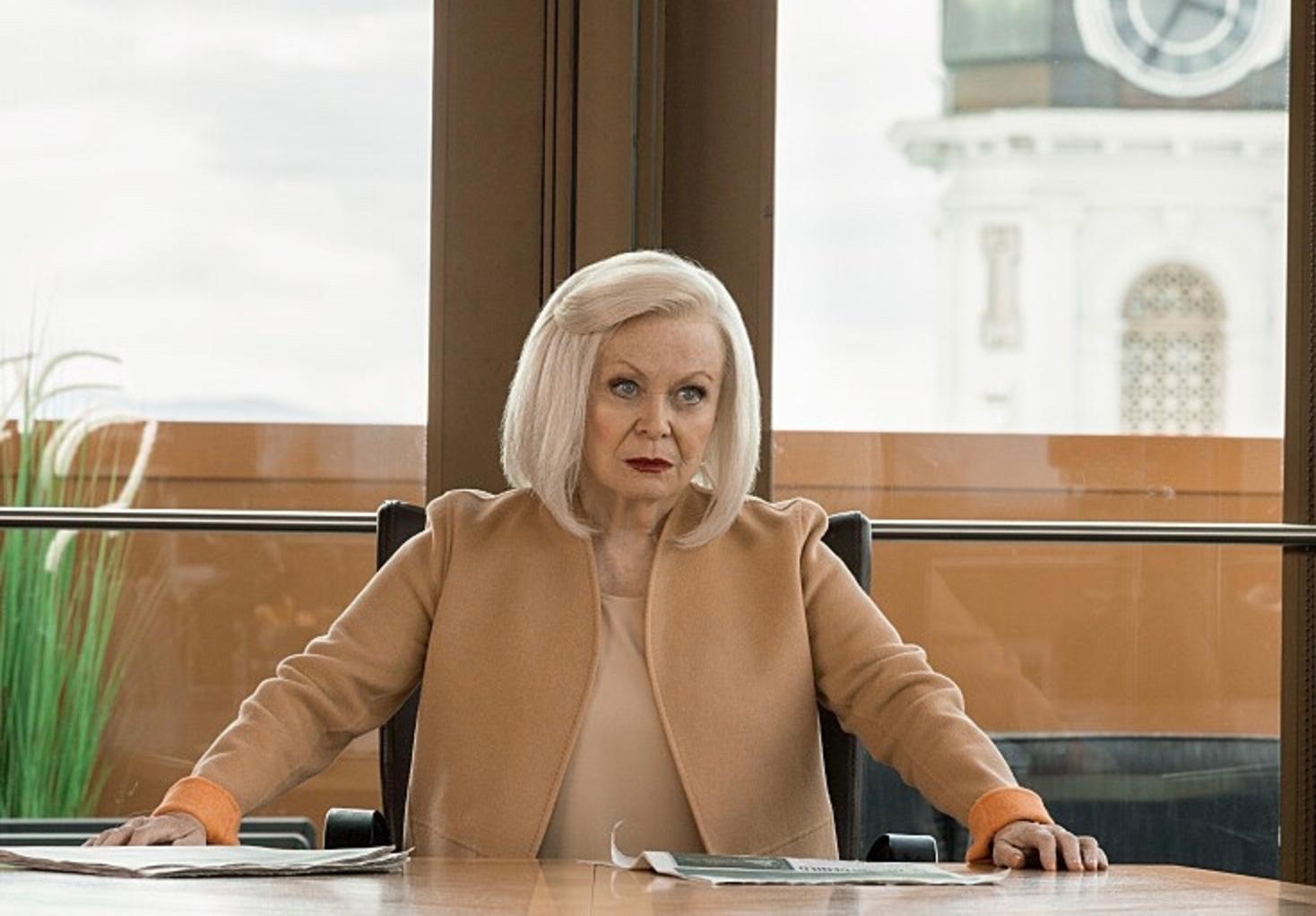 Actress Jacki Weaver, who plays Caroline Warner, CEO of a fictional market equities firm from the East Coast, delivers a brilliant performance as a predatory villain. In one memorable scene, after encountering resistance from the Dutton clan to a hostile takeover of their land, she and her firm vow to transform every undeveloped, unprotected rural mountain valley in western Montana into a destination resort like Big Sky. Photo courtesy Paramount Network publicity
Paul "Rock" Ringling, born a Montana rancher's son, says A River Runs Through It was merely a flashpoint ignited by a number of converging components. "There's a bunch of things interwoven in here," he told me. In the late 1970s and early 1980s, many ranches and farms in western Montana, including valleys like Paradise, the Boulder, Shields, Bitterroot and Gallatin, were beset by high interest rates and low cattle prices. "A lot of smaller ranch properties were rendered uneconomical. They had natural amenities on them and they were going to be for sale as a discount. This coincided with the explosion of wealth creation on Wall Street, in Silicon Valley and with Texans in the oil business. And then, on the back of that trend, comes the movie."
Today, there's
Yellowstone
, and the might of social media capable of igniting flash mobs of real estate sales, and destinations like the Yellowstone Club touting Montana as a place where global jetsetters can find safety and bliss behind gated mountain retreats where they don't have to deal with locals.
This is a central theme in Justin Ferrell's scathing book,
Billionaire Wilderness: The Ultra-Wealthy and the Remaking of the American West
that speaks not only of little compassion for working class people in communities transformed by a gap between rich and poor, but little empathy for nature, whose protection relies on restraint from consumption.
Ringling knows real people and real salt of the earth ranchers and farmers. His
father was a state legislator, and his family roots include ties to the Ringling Brothers and Barnum & Bailey Circus. Gravely concerned about the social and natural fabric of his home state, Rock went to work for the Montana Land Reliance more than half his adult life ago. His career in land conservation overlapped almost perfectly with the years between the movie's release and now. He was with MLR for 29 years and retired as its managing director.. When he started, the organization had worked with property owners in Montana to put 40,000 acres under conservation easement that permanently protect land in exchange for tax breaks.
Today, MLR's portfolio of easements spans 1.2 million acres, the result of working with over 1,000 different property owners. Those protected private lands and waters have bettered the prospects for survival of public wildlife moving seasonally across public and private ground. He considers the landowners—old guardists and newcomers—who have embraced conservation easements to be heroes.
Direct cause and effect between the movie and current growth challenges can be difficult to pin down, Ringling notes, but consider this: Prior to A River Runs Through It, Big Sky, Montana, was largely a middling ski resort community that exacted a relatively tiny impact on the wild Madison Range. Five years after the movie's debut, the Yellowstone Club was founded and the nearby gated community of Spanish Peaks was created, both of which metamorphosed the dale below Lone Peak into a four-season elite destination for the rich and famous.
Today, few Montanans could ever earn enough in their entire work career to afford—and many may not want—a home in the Yellowstone Club. The ambitions of the Lone Mountain Land Company, created by the owners of CrossHarbor Capital Investors which owns the Yellowstone Club appear unquenchable. It should be noted that Land Mountain Land Company and the founders of the nearby Jack Creek Preserve have
secured conservation easements through the Montana Land Reliance
but it's unclear how committed Lone Mountain Land really is to protecting wildlife in the most wildlife-rich ecosystem in the Lower 48,
What Taylor Sheridan and his scriptwriters have done brilliantly in Yellowstone

and its spinoffs, especially

1923

, is expose the unspeakable brutality of the Catholic Church's running of Indian schools and the ruthlessness of both Montana's early mining industry and the shamelessness of modern day land developers. In that way, Sheridan is imparting an ironic and important lesson—that you can't fully appreciate wild places until you understand what threatens to tear them apart.
Big Sky in 30 years has ballooned with multiple negative spillover effects on wildlife,
according to scientists
, and there have been concerns about threats to water quality in the Gallatin River for decades. In the last few decades, Big Sky's population has increased, according to analysts, three times faster than Aspen or Sun Valley and five times faster than Jackson Hole. Billions upon billions of dollars' worth of real estate has changed hands and the Yellowstone Club is bringing its development and monetization of nature model t
o the flanks of the Crazy Mountains
in the middle of an important wildlife migration corridor.
Bozeman, ranked among the fastest growing micropolitan citites in America, had a population of less than 25,000 in 1992 when River debuted, and the number of residents in the city is double that. At current growth rates, Bozeman and encompassing Gallatin County will double in less than 20 years to reach 220,000, the current population of Salt Lake City proper (not the entire metro). By the 2060s, if the inundation continues with people fleeing mega-metro areas and climate change-related impacts (soaring heat and water shortages in the desert, rising tidal surges along the coasts and outbreaks of catastrophic wildfires), the Bozeman area could double again to reach 440,000, about the current size of Minneapolis proper. Already, Bozeman is at the point where it is near its water supply capacity and options being considered to enhance water capacity to accommodate more growth are drilling municipal wells, putting impoundments on more streams and even diverting water, via a pipeline, from Canyon Ferry Reservoir on the Upper Missouri River 60 miles distant.
"Montana wasn't ready to deal with the land rush that the movie helped ignite—but then again, I don't know how it could have been," Ringling says. The notion that handshake deals were how many transactions were handled for generations was no idyll. But outside developers, seizing upon lax regulations in counties and advancing the unfounded claim that all growth is good and the falsehood that prosperity floats all boats (including that of working class families), are exploiting western valleys without much regard given to what would soon disappear, he says.
During 1991, when the film crew and actors in A River Runs Through It were moving between shooting locations, a few memorable casting scenes were filmed along the Gallatin River north of Big Sky. On a rare day off, Redford received an invitation to get together with an old dear friend, an actress with whom he starred in a few films —among them Barefoot in the Park and The Electric Horseman. Turning off U.S. Highway 191, he drove up Spanish Creek Road, heading deeper into the Flying D Ranch for a rendezvous with Jane Fonda and her new husband, Ted Turner, who had acquired the sprawling former cattle ranch a couple of years earlier.
Redford learned more about Turner's plans for building a bison herd and restoring the ranch so that it would be a refuge for native public wildlife species. Sharing Turner's and Fonda's convictions about conservation, Redford was intrigued.
Turner's purchase of several large ranches in the West and populating them with bison, almost single handedly leading a modern appreciation for the species, is today the stuff of conservation lore.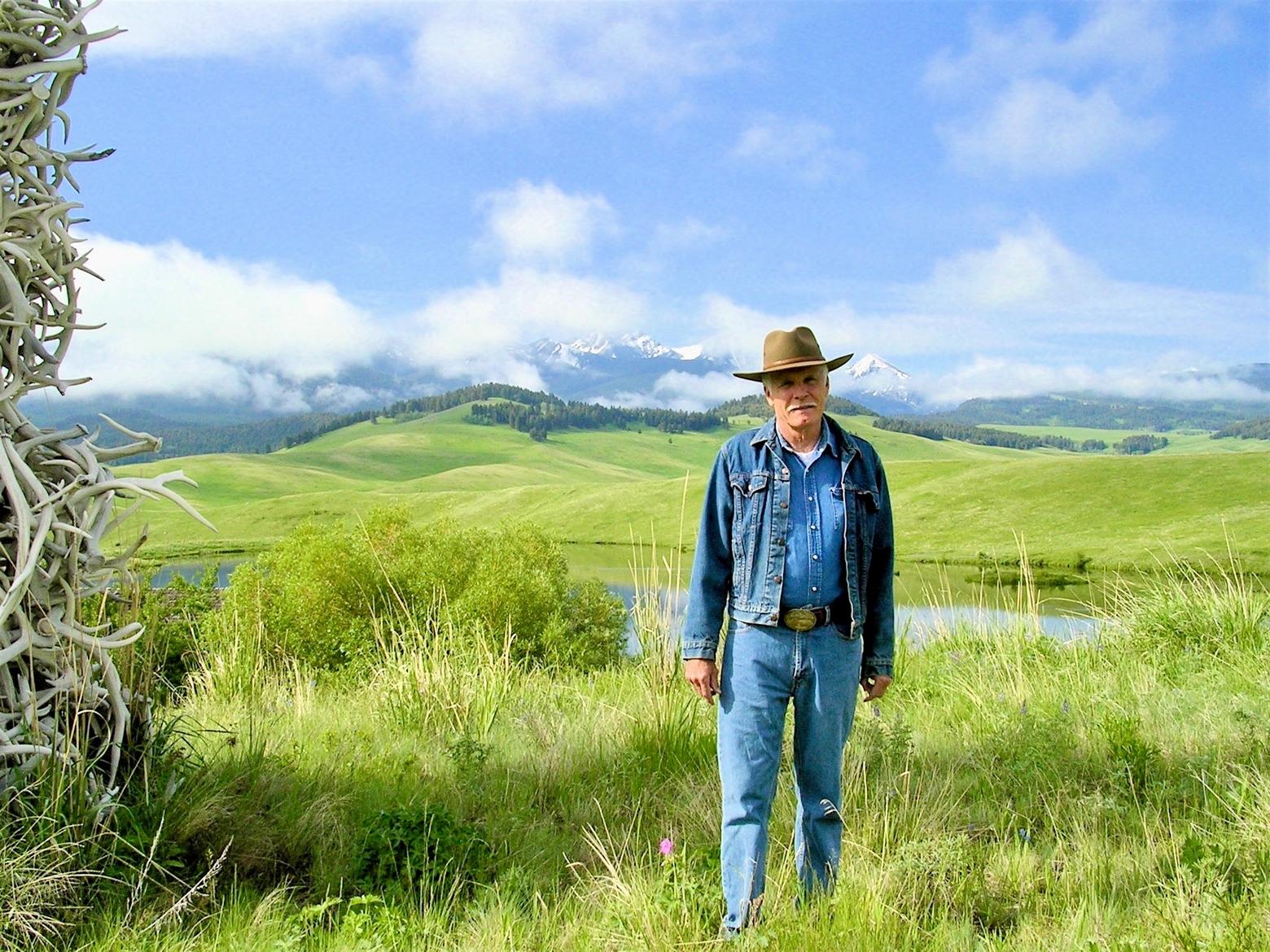 Protected forever by a green hero: What Ted Turner, the iconic American businessman and conservationist, did with the 113,000-acre Flying D Ranch outside of Bozeman represents a stark contrast to how land and outdoor experiences have been monetized, at the expense of wild nature miles to the south in the Madison Range around Big Sky. Photo by Todd Wilkinson
In southwest Montana, the symbolism of Turner buying the 113,000-acre Flying D and putting its days as a working cattle operation to rest, signaled its own dramatic seismic shift in land ownership that only accelerated, coincidentally or not, after River hit theaters. It fueled the trend of traditional livestock operations being converted to recreation and hunting properties that continues today, Ringling says.
While Montana's "discovery" has brought numerous expressions of unwanted change, there have been two upsides, Ringling says. One was that new buyers, like Turner, protected ranchland via conservation easements. Secondly, the desire to have private fly-fishing water on their land inspired them to restore streams that had been harmed from overgrazing by livestock. Restoration has come to many streams that have had their function as spawning habitat for wild native trout revitalized.
What Turner did by putting a conservation easement on the Flying D to protect nature in perpetuity stands in sharp contrast to the scene playing out today southward in the Madison Range around Big Sky, which scientists say is a sacrifice zone for wildlife.
Eric O'Keefe in 2007 co-launched
The Land Report
, the vaunted source for identifying the top landowners annually, in terms of volume of acres, in the US.
I asked O'Keefe if
A River Runs Through It
had been a catalyst for the explosion in large properties becoming a coveted class of assets. "Definitely. You cannot underestimate the impact of those visuals, and by that I'm talking about Redford's cinematography and screen magic coupled with the ascendent star of Brad Pitt [as Maclean's younger brother, Paul]," O'Keefe explains.
He points out how Montana land broker Greg Fay, as one example, launched Fay Fly Fishing Properties in 1992. "I see the impact of the film in countless ways with how people are driven to enjoy the Montana outdoor experience." Where skeptics have claimed that properties with conservation easements attached to them, such as many of Fay Ranch properties, are a liability to value since they limit development, O'Keefe says healthy landscapes actually command a premium. "Phenomenally, heightened demand has pushed prices well beyond any potential loss of value associated with the easement," he explains. "In a flat market, a conservation easement will result in a lower price but in a hyper-intense market like we have today, preserving, enhancing, conserving land is not resulting in lower values."
Once upon a time, some developers in Big Sky mocked Ted Turner for not treating the Flying D as an asset there to be exploited for "it's highest and best monetary potential"—as a real estate play in which he could have earned many, many times what he had paid for it; that is, were he have covered it with exclusive trophy homes arrayed around golf courses, equestrian facilities, an airstrip for private jets and helicopters, guest lodges where rooms rent for thousands of dollars a night.
"They're all out there telling people they can live their dream by owning part of the West. You can't fault people for falling in love with Montana. Compared to where they're coming from, they see all of this open space and ask, 'What's the problem?' The problem is, it ain't Montana anymore when the valleys turn into giant suburbs and the rural people, pastures and wildlife get replaced by subdivisions." —Multi-generation Montana rancher and professional land protectionist Rock Ringling
In 2023, visitors in summer can drive a county road that passes through the ranch and not only might they spot Turner's bison, but they stand a chance of hearing a wolf howl, spotting a grizzly, and observe still-healthy elk herds. It prompts the question: what better represents the real Montana and its values as presented in A River Runs Through It and Yellowstone: Turner's protected private land or Big Sky pushing to build out the human footprint until land availability is exhausted?
Ringling notes that for every magnanimous large land buyer there are others willing to carve up wildlife habitat and open space in order to make quick profits. Recently, Chet Work, executive director at Gallatin Valley Land Trust, gave a public talk and spoke about how GVLT had secured more than 50,000 acres in the Gallatin, Madison, Paradise and Shields valleys in conservation easements yet the pace of development has consumed twice that amount of rural acreage.
While Taylor Sheridan's series
Yellowstone
is fiction, the portrayal of unscrupulous capital investors from Wall Street seeking to make a killing on real estate is not.
Two of the fastest-growing categories in job creation have been real estate brokers and various kinds of outfitters/guides. "They're all out there telling people they can live their dream by owning part of the West," Ringling says. "You can't fault people for falling in love with Montana. Compared to where they're coming from, they see all of this open space and ask, 'What's the problem?' The problem is, it ain't Montana anymore when the valleys turn into giant suburbs and the rural people, pastures and wildlife get replaced by subdivisions."
Old ranches and farms have over the years been carved up into 20- or 40-acre ranchettes, creating a kind of sprawl that destroys wildlife habitat and blights open spaces. On top of that, with conveyance laws the way they are, the inheritors to those properties can divide them in half. Often, fractured ownership results via inheritance and children of working farmers and ranchers choose to cash out rather than carry on the venerated multi-generation tradition of their family.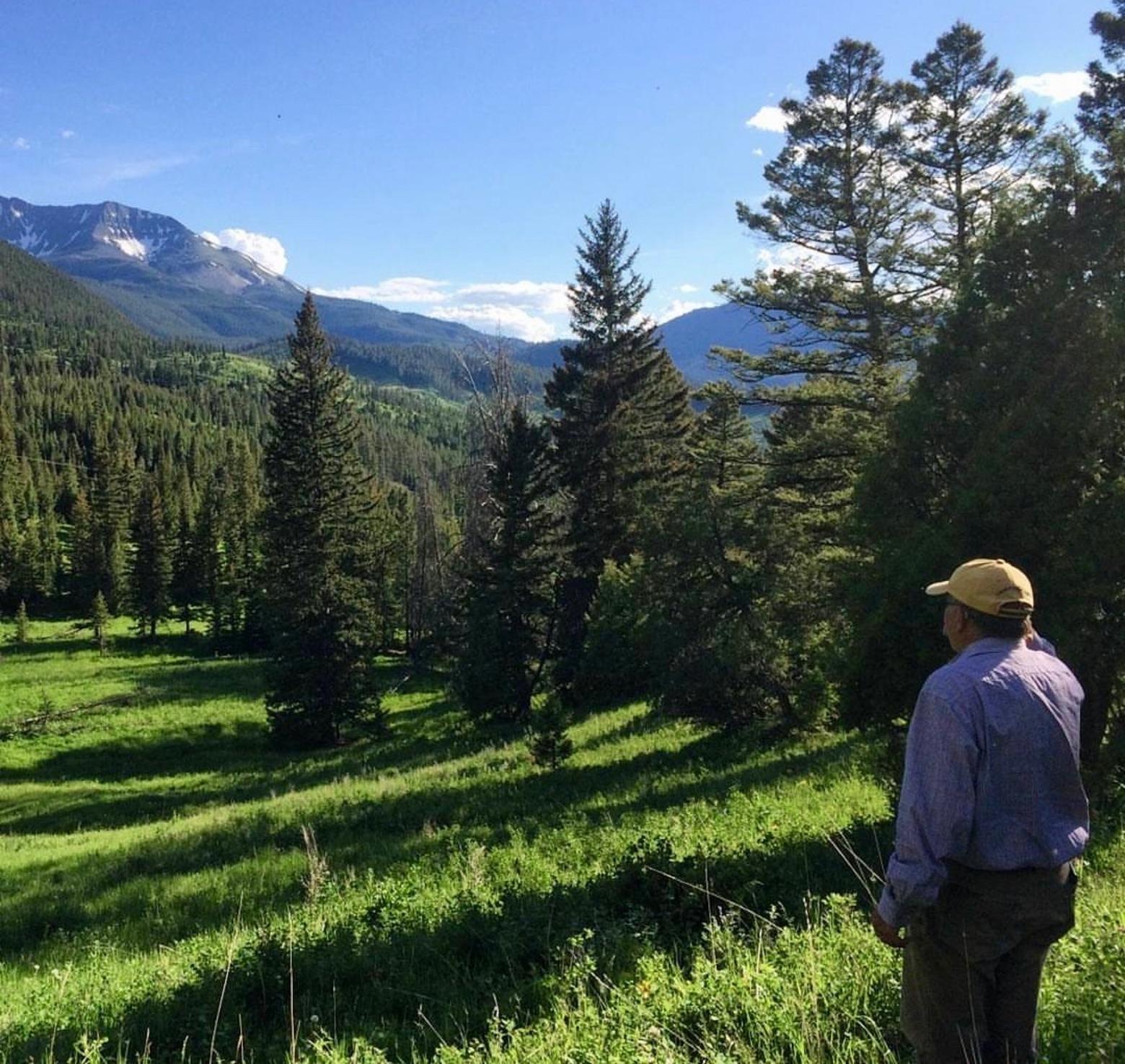 Rock Ringling looks out across the 4,500-acre Jack Creek Preserve protected in perpetuity through a conservation easement forged with the Montana Land Reliance. The safeguarded wildlife habitat and environs of Jack Creek on the west side of the Madison Range represent a sharp counterpoint to the footprint of intense development only a few miles away in Big Sky that has had huge negative consequences for wildlife. See aerial photo of Big Sky taken by Christopher Boyer below. With billionaires and scores of high-net-worth individuals inhabiting the Yellowstone Club and nearby parts of Big Sky, many wonder why there hasn't been more support for wildlife conservation from members of the community. Wildlife already has given up so much in that corner of the Greater Yellowstone Ecosystem. Photo courtesy Montana Land Reliance.
Along with social media that did not exist in the early 1990s and which has intensified real estate pressure are climate change
that is disrupting the function of private and public lands; and the arrival of technology that allows people to live practically anywhere and work remotely. The latter has expressed itself mightily during the pandemic.
"I have a cowboy friend, Edgar, who says he likes to ride his horse to the top of a hill at night and look to the east where there's not a light or nothing that would indicate Montana has changed," Ringling says. "He does it just so he can spend a few more moments in denial. But he knows he has to turn around. When he peers across the western mountain valleys there's one yard light after another."
Not long ago, Ringling and his wife were out watching Western curlew birds with friends in a valley where the tentacles of Bozeman have not yet spread but they are extending that way. "They told us to just listen. [To be] absolutely quiet. I think people come to Montana with a vision of seeing themselves standing in the middle of a trout stream, bathed in solitude and silence and trying to get reconnected with nature," he explains. "But that's a far cry from today with a steady line of boats 50 yards apart going down the Madison or the Yellowstone. That's where the fantasy of the book and the movie ends."
While land-protection victories have a hard time keeping pace with the expanding footprint of development, there have been some amazing achievements. Along the Blackfoot River, the Blackfoot Challenge has protected 80 percent of the land girding the river corridor as "working" ag and timber lands. Maintaining ecological health is the commonly shared objective. It's an initiative that John Maclean praises.
Yet, while the currents flowing through the Blackfoot are cleaner than they used to be when sullied by historic mining, recreational river traffic has created a bustling corridor his father would find at odds with the solemn solitude he immortalized.
In the final scene of the movie, an elder Norman Maclean is portrayed standing alone in the Blackfoot, haunted by the loss of people and things he adored most in life, set against the daunting mystery of time immemorial. Behind the modern slogan that humans in the 21st century are "loving places to death," Maclean's surviving son, the renowned author and journalist, notes the counter is that people, when given a chance, will also rise to defend from harm the places they love. But they need to be informed; that's one of the reasons why having competent media scrutinizing what is happening matters.
How a fishing tale for the ages might contribute to an outcome one way or another boils down to the instincts of human nature. Right now, we don't know how that story ends. But there is the sobering reminder of Redford's words, that the film was going to change everything. In 30 years, those changes have been epic. What will the Northern Rockies look like in another 15? Many worry it might look more like Colorado.
EDITOR'S NOTE
: A shortened version of this story appeared in
Mountain Outlaw
magazine's
The Action Issue
that was a collaboration between
Mountain Journal
and Outlaw Partners' media. It focused on looking back at the impact of the movie
A River Runs Through It
. This piece includes more elaboration and reference to the impact of the popular TV Western melodrama
Yellowstone
that is fictionally set in Paradise Valley, Montana, an important dale in the Greater Yellowstone Ecosystem.
Reader response:
Re: The Intended Ethos of A River Runs Through It
This morning's piece in Mountain Journal is one of the nicest you have done. I'm going to make it a reading for the class before you come in April. It is hard to dispute anything you say except to emphasize that we blew it. By we I mean Montana. We could have had leaders of various shapes embrace the ethos of Redford's film. The political leaders, chambers of commerce types, nonprofits all refused to see what was happening and make no mistake—we know it was happening and that the film would be a catalyst for growth.
A quick story: I was working on set one day when just four of us (Patrick Markey, Redford, me and my production partner) watched a rough cut of the opening with Redford's voice over—at that point he didn't intend to narrate the film and I basically insisted he do it (not that it had any influence). I remember saying specifically that his voice would flavor the film away from the personal story to one based in nature.
Being the artist of course Redford did both. We failed to take in the nature part and instead focused on the people part with all the eventual degradation to our state and civic culture that we see now. We seem to have misinterpreted the film or at least refused to see it for what it is/was. I wish someone would revisit the lessons of River in a methodical sort of way. Yellowstone the series is just the natural extension of that refusal.
You will remember Redford did another movie here shortly after River—The Horse Whisperer. I worked on that too. I think by then the rush was on and I wished he would have done to it what he did with River but artists don't like to paint the same picture twice and so it had none of the ethos of River. It simply painted Montana as the place to have a ranch and indulge the faux western lifestyle. Too bad.
Thanks for doing what you do.
Dr. Jerry Johnson
Professor of Political Science
Montana State University
Bozeman
— — — — —
Todd Wilkinson's essay on the impacts to Montana of the Redford film of 1992 and the TV show "Yellowstone" was very painful to read, because it is all too true.
However, Wilkinson left out some very important back story as to how all this happened. Bottom line: Montanans brought this on themselves.
Back in the 1980s, the environmental community in Montana was struggling with how to get the state to value a clean river as much as a mine, how to get it to value wild places as much as logging. They fell upon what they thought was a solution: create an economic incentive to keep rivers clean and forests intact by promoting tourism.

A small cadre of environmental activists lobbied hard to move the Montana tourism bureau from the Department of Highways to the Department of Commerce, and they also lobbied to get a bed tax passed by the legislature. Funded by proceeds from the bed tax, they went on an all-out tourism promotion campaign, hired an ad agency to run it, and as part of that enterprise they invited travel writers from dozens of national magazines to come out to Montana on the state's dime and go on "fam" tours—familiarization tours.
I can tell you exactly who was involved because I was invited on more than one of these tours, and after I moved here full-time (starting in 1983 I was a volunteer wilderness guard in the Pintlers in the summer, a freelance writer and editor in New York in the winter), I wrote an article about this program for Conde Nast Traveler and interviewed all the major players.

The bed-tax and promote strategy was wildly successful. In March, 1989, Montana was on the cover of virtually every national travel magazine. That summer, tourism exploded with bumper-to-bumper Winnebagos around the state to a degree never seen before. The coffers at the tourism bureau were flush. For most of the 1980s, my friends in New York had absolutely no idea where Montana was. Suddenly it was the chic place to go, and people in urban centers would become very excited and starry-eyed when I told them where I spent my summers--they wanted to see it for themselves. This predated "A River Runs Through It" by a couple of years.
The subdivision of ranches into 20-acre ranchettes was already underway. The rivers were already getting crowded. Some of the people who had been behind the bed tax effort told me they regretted that effort now--it turned out that tourists wanted to move here. And there is nothing more destructive to wildlife habitat than subdivision--not logging, not mining. One environmentalist said to me of the influx of newcomers, "Just give me a good, clean mine."
The fact is that recreation can be just as harmful as extractive industries. One could argue that recreation *is* an extractive industry. The infrastructure for recreation is permanent--you can't rehab a parking lot or a resort. The wildlife habitat there is gone for good.

Another facet of tourism promotion by the state was they worked very, very hard to bring filmmakers here. They did all they could to convince municipalities, state agencies, and the legislature that the movie business was a cash cow Montana should promote, and aggressively. And they did so.

We used to pay a "scenery tax" for living here—there were few good jobs, and they paid poorly. Now there are lots of jobs, the money is flowing in. Yes, maybe the kids can stay here now instead of having to leave Montana to find work. Will they be able to afford to buy a house? Find a place they can afford to rent? Was it worth it?

So yes, there is a lot to mourn in what has happened to Montana over the past thirty years. But let's not forget what really caused the loss of the Last Best Place—chasing after the dollar—by Montanans themselves, as much as anybody else. When you know only the price of everything and don't appreciate its true value, this is what happens.
If I sound angry, there's a good reason for that. Were these changes inevitable? At this scale, at this speed? Choices were made, and we are living with the consequences.

Perri Knize
Helena
(Perri Knize is an award-winning journalist, author and editor whose work has appeared in
The Atlantic
, among many other publications. To learn more about her,
click here
).