Back to Stories
April 22, 2022
Crow Hip Hopper Supaman Drives A DeLorean Into Past Carrying Earth Day MessageIf you could time travel and carry an environmental message to your ancestors, what would you say? Supaman goes back to the future, reminding young people why they need to care for the Earth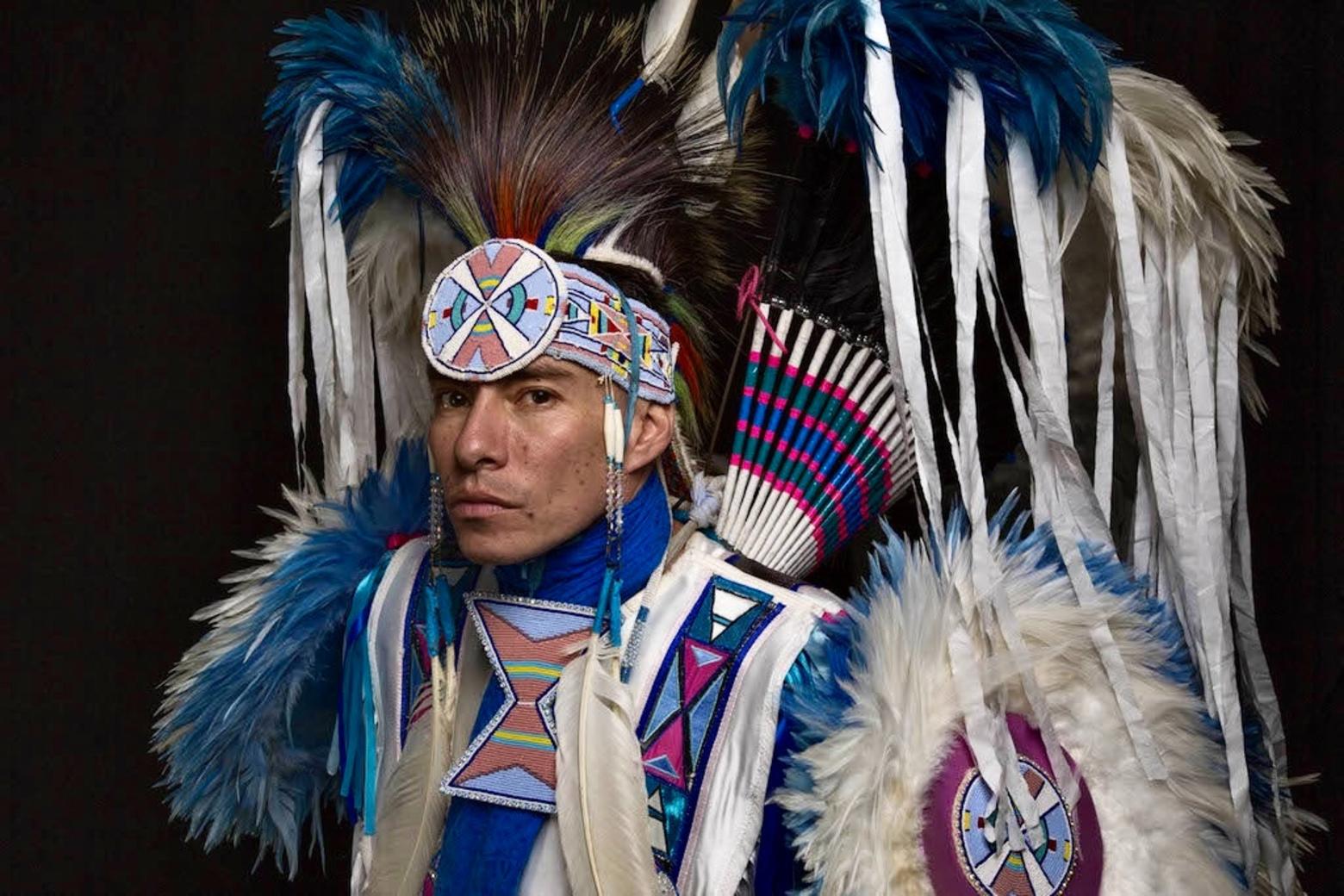 America's premier conservation rapper: Supaman, who hails from Crow country, is fast becoming a hip-hop superstar, blending poetry, catchy melody and traditional fancy dancing into performance art that is capturing the attention of young and old alike. As the video below suggests, Supaman (who's given name is Christian Parrish Takes The Gun) also has a disarming sense of humor. He and his friends produced the video 'Alright' for Earth Day 2022. We are happy to help him share it with the world. Photo courtesy Christian Parrish Takes The Gun
by Todd Wilkinson
Christian Parrish Takes The Gun, known as "Supaman" to his fast-growing international fan base, has no qualms identifying as an environmentalist and conservationist, carrying a poetic message to young people. If he's not inviting them to care for the Earth, then through his catchy performance rap, hip hop and
fancy dancing
, he's imploring them to be good to their elders, family, tribe, culture, friends—and to care for themselves by not making bad decisions.
In trying times for young people everywhere, Supaman says honor resides in doing honorable things for others, including non human beings who have no voice.
Mountain Journal and Supaman are not only members of the mutual admiration society, but Christian is a friend of MoJo board member, Dr. Shane Doyle (Apsáalooke/Crow) and they are both committed to protecting the places where wildlife roams. Conservation for future (and past) generations is about finding young people where they are, be in country or city, Doyle says. Let them know they matter; give them a reason to care; empower them by listening.
We are pleased to share Supaman's new video created for Earth Day 2022. And, in a tip of the hat to movie fans, he climbs into an old DeLorean, a la Marty McFly, in Back to the Future and delivers a message in the form of a song, "Alright." It was filmed along the Yellowstone River corridor.
"Alright" features Neenah, produced by Nottz. The video story is by Parrish, it is produced by Angela Howe and George Potter, directed by Phillip Baribeau, has Wes Overvold serving as director of photography, plus a lot of younger people making their video debut.
Enjoy.