Back to Stories
December 22, 2019
Great Storytelling: It Pulls At Our Heartstrings And Holds Communities TogetherMoJo interviews Scott McMillion, publisher/owner of Montana Quarterly, praised as one of the best regional magazines still made of paper in America
It's a role that longevity and spending life in place has bequeathed him though don't be fooled. He's not very old. He still hikes into the mountains with his grandson on autumn hunts.
When McMillion says that "Livingston is my kind of town" the statement is more than a declaration of nostalgia for small-town America where heart-felt empathy for the past doesn't hold as much currency as it used to. Livingston has a reputation for defiance. It welcomes newcomers with open arms—especially those willing to buy the first round of drinks at the bar— and yet it collectively sneers at anyone who dares move there, asserting a boastful intent to change the local culture.
Livingstoneans do not believe their little burg needs much improvement and the attitude serves as a sharp contrast to what's playing out today in the large booming neighbor on the west side of a mountain pass crossed by Interstate 90: Bozeman. Livingstoneans know they don't need unscrupulous developers to teach them what it means to live in a place that's "arrived" as a worthy destination.
McMillion, being a sound example of a local kid done good by his town in adulthood, is perhaps a model for the maxim that in order to fully appreciate the place that brung you along you need to leave it for a while to get one's head straightened out. After graduating from Park High School, he did two things. He got a degree in English from the University of Montana and traveled around the world.
But home kept calling him home and once he returned to Livingston, a railroad town and gateway to Yellowstone Park located along the Yellowstone River, he served as a longtime reporter for The Bozeman Daily Chronicle. It was out on the trail of covering environmental stories, including crossing paths during the 1988 Yellowstone fires, that we became friends, setting aside the hard-wired drive to out-scoop one another.
Important to point out about Livingston is that it's authentic character speaks to authentic people who go by the beat of their own drummers. The local yokels, unimpressed with anyone who projects airs, do not need outsiders validating what they do or don't do. Over the last half century, along with the prospect of being able to be treated as just another person free of stalking sycophants, has attracted people of enormous talent who come to Paradise Valley and Livingston and want to be left alone. If the names McGuane, Brokaw, Bridges, Fonda, Harrison, Chatham, Hjortsberg, Kidder, Brautigan, Keaton, Peckinpah, Cahill, Peacock, Quaid and Ryan, among others, ring bells—and you appreciate their art—then you comprehend the reference and, if you don't, don't worry because you probably never will.
Following in their wakes have come new generations of world-class writers, photographers, flat artists, sculptors, playwrights and filmmakers. To have such a constellation descend upon your town could be paralyzing for a local writer yet McMillion has proved himself worthy to be counted in their company.
A few years ago, McMillion did something courageously audacious. When he had had enough of daily newspapering, he retired and then purchased
The Montana Quarterly
. Running a for-profit magazine based on subscriptions and selling ads was a risky proposition but much of his instinct was driven by a devil-may-care attitude, his willingness to apply elbow grease, a desire to tell stories about real people and places across The Treasure State, and most of all,
his belief in you
. The proposition is if the content ripples your attention, then all one needs to do is offer a modest gratuity.
Montana Quarterly and non-profit Mountain Journal share these values. In this age in which America is being dumbed down by shameless purveyors of "alternative facts," whose false assertions are going unchallenged, and as newspapers struggle for survival and perish, honest storytelling rooted in truth matters more than ever.
When we make a strong recommendation like this, that you support
Montana Quarterly by purchasing an eminently affordable subscription—and maybe a second one for your kids or grandkids so that they will know the delights of tactile media arriving in real tactile mail—it isn't out of some misguided sense of nostalgia. We also suggest you buy a subscription for any newcomer to the state whom you suspect might not quite understand that we do not want to become "the next" Portland, Denver, Bend, Oregon or Vail.
Montana Quarterly
has earned your patronage and you'll look forward with delight to each new issue. In addition to supporting the Quarterly there are other publications, below, operated by mutual friends of Scott and me. This is in addition to, whenever you have the
opportunity, also
think of local booksellers. Indeed, we vote our values whenever we open our wallets.
A MoJo Chat With Scott McMIllion of Montana Quarterly
Todd Wilkinson: You are a seasoned journalist and author. What's the most satisfying thing about publishing your own magazine?
Scott McMillion: Probably working with young writers. Over the past few years, we've lost a lot of virtuoso writers whose work has appeared in the Quarterly. Jim Harrison, Ed Dobbs and Gatz Hjortsberg, most notably.
I miss those guys, but I also cherish working with young writers like Todd Burritt, Sarah Rau Peterson, Alexis Bonogofksy, Adam Boehler and many others. I also work with writers who, like me, aren't exactly spring chickens, like Kim Zupan, but I'd probably never get to know them if I didn't have the magazine.
I meet a lot of young people through our annual Big Snowy Contests for young writers, which has helped a few of them jumpstart careers. And the number of venues for publishing just keeps shrinking, which adds importance to what we do.
Wilkinson: As national magazines have struggled, Montana Quarterly has maintained its spirited focus, sense for finding good stories and empathetic portrayals of regular people. Where does that instinct come from?
McMillion: The stories are actually fairly easy to find, mostly because Montanans tend to be a pretty chatty bunch. Everybody's got a yarn, and most folks are willing to tell it. Picking the right story, matching it with the right writer and photographer, is the challenging part. It's part instinct, part 30 years of experience, and mostly just a love of the state and its people. Our philosophy is pretty simple: Montana is a cool place that hasn't been screwed up yet. We've got a community of writers, photographers and readers that want to keep it that way.
"Our philosophy is pretty simple: Montana is a cool place that hasn't been screwed up yet. We've got a community of writers, photographers and readers that want to keep it that way." —Scott McMillion
Wilkinson: This puts you on the spot but what are a few of your favorite pieces you've written and a few favorites by other writers in the Quarterly stable?
McMillion: Some of the favorites I've written: A profile of the town of Saint Marie, which is the old Glasgow Air Force Base. Thousands of people lived there in the sixties, but now the place looks like a set from a zombie movie, with hundreds of houses and other buildings that haven't seen a new shingle or a coat of paint in decades. A group of Sovereign Citizens – the kind of guys who like to make their own license plates – bought most of it for back taxes.
Spending a few days inside the men's meth prison in Lewistown. Talk about stories to tell! These are hard cases, but when photographer Thomas Lee and I walked in the gym, 200 cons stood up and sang "You are my Sunshine." That stuff just doesn't happen every day. Covering the longstanding, expensive, and, sadly, probably futile effort to restore blackfooted ferrets to Montana. I got to hold one the rarest carnivores in the world in my lap. It was exciting enough that I didn't even mind the fleas crawling all over me.
Some of the other highlights: Sarah Rau Peterson's hilarious and poignant depictions of ranch life in Eastern Montana. She's not afraid to talk about ovine dingleberries and I'm not afraid to publish what she says. Jeff Welsch's story about the Blackfoot Challenge, which shows that ranches and predators can coexist, when smart people decide to make it happen. Pretty much anything Alan Kesselheim writes. And of course Tim Cahill's gripping account of his own death in the Grand Canyon. But the big hoss is tough. He whupped death and lived to write about it.
Wilkinson: You wear your pride of Livingston residency on your sleeve. How does having a vantage from Livingston on the rest of Montana differ from, say, if you were based in Bozeman?
: You're right that I'm proud of Livingston. I grew up here, spent most of my 20s wandering around the world, and came back just in time for the 1988 fires, which is where you and I met in the middle of a firestorm. An unforgettable day.
While I'm proud of my four generations of heritage here in Livingston, I realize that it doesn't give my voice much weight. When somebody opens a statement by saying "speaking as a fourth-generation Montanan," I often quit listening. But if somebody says I've been here X number of years and intend to die here, then they've got my attention. That shows commitment. And it shows that they care about the place.
Livingston is a little bit Bohemian and a little bit working class, and sprinkled with millionaires, but most people get along, though we do have a few soreheads. We're close to the mountains, close to the prairies, and the Yellowstone River is always a marvel. The wildlife lives among us, right in our yards. And while they say the wind blows now and then, if you put some rocks in your pockets you'll probably stay earthbound.
As for Bozeman, if I'd grown up there I don't think I'd still be living there. I enjoy what it has to offer—the restaurants and the performances—but the older I get the slower I move. I think that town has outgrown me. Livingston hasn't.
Wilkinson: In times like these, the late Russell Chatham said, art speaks to drama and anxiety in the air. Why does storytelling matter especially now?
McMillion: Storytelling has always been central to being human. It's how we figure out who we are and what we need to do. Our country is so divided and bitter these days, with half the nation accusing the other half of drinking the Kool-Aid.
At Montana Quarterly, we try to focus on what unites us and excites us instead of what divides us. We find a curiosity, a marvel, a marvelous person. Then we tell that story. I think it matters more than ever.
EDITOR'S NOTE: What's our holiday wish: support the media you like to read because stories that leave you feeling smarter and more empathetic as humans are worth more (and more affordable) than any other kind of material object. For the cost of taking a family of four out for dinner and a movie, you can give the hardworking magazines and newspapers a shot in the arm. Buy a subscription to Montana Quarterly. With the rest of your money, get the local newspaper or another favorite magazine.
"It's all storytelling, you know. That's what journalism is all about." —Tom Brokaw, NBC News anchor emeritus, part-time Montana resident and author of The Greatest Generation
Other Regional Gems Worthy Of Being On Your Radar (and having your support!):
Mountain West News
(Edited with a keen eye by Matthew Frank, this non-profit website based at the
University
of Montana's O'Connor Center provides a free online lineup of news gleaned from other publications, including Mountain
Journal.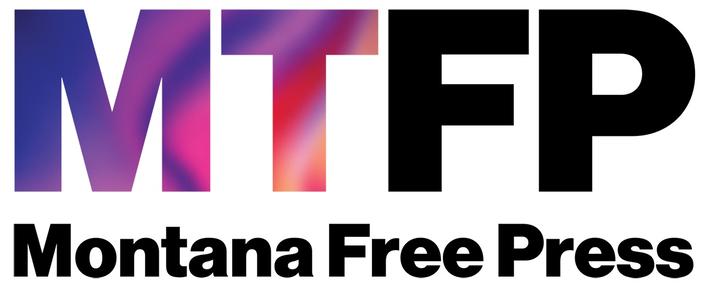 Montana Free Press (Hard-hitting political news headquartered in Montana's state capital, Helena, Montana Free Press was founded by John Adams known for examining the corrupting influence of dark money in politics)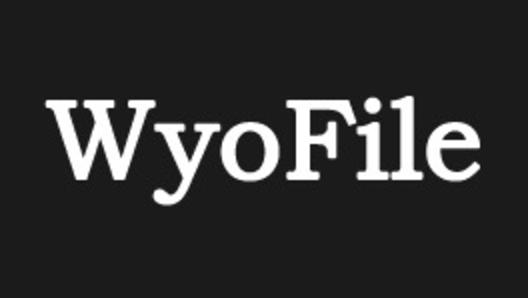 Wyofile (Like Montana Free Press, Wyofile is an online non-profit that covers Wyoming politics, with special attention to what's happening with the legislature in Cheyenne, the state capital. It devotes a lot of coverage to energy development).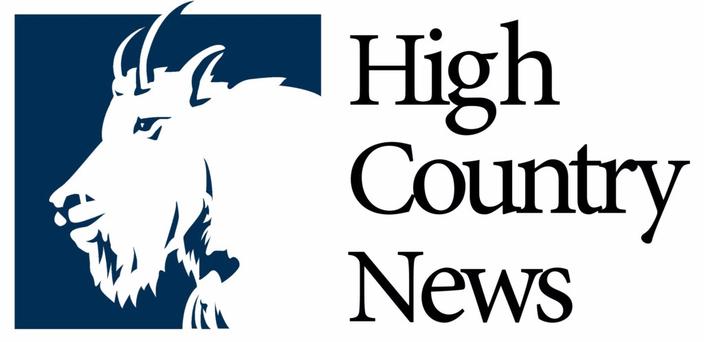 High Country News
(The first news publication devoted to environmental reporting in the West, founded by the late Tom Bell in Lander, Wyoming. Today, HCN is based in Paonia, Colorado and its coverage ranges over a vast area).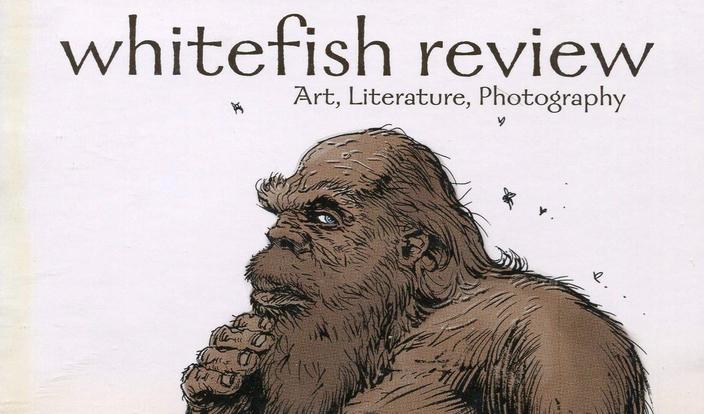 The Whitefish Review is the Northern Rockies' version of The Paris Review exalting in alarmingly-good writing and featuring wise stories and interviews about our place in the natural world. It comes out twice a year.

Orion Nature Quarterly
(A bastion for thoughtful nature writing, it Orion speaks to the human relationship with the natural world from its headquarters in New England)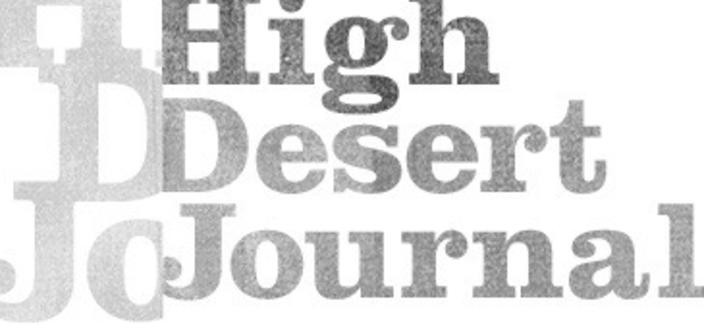 High Desert Journal (A delightful literary voice for the rural desert West, High Desert Journal takes you into the Great Basin and across the rugged interior.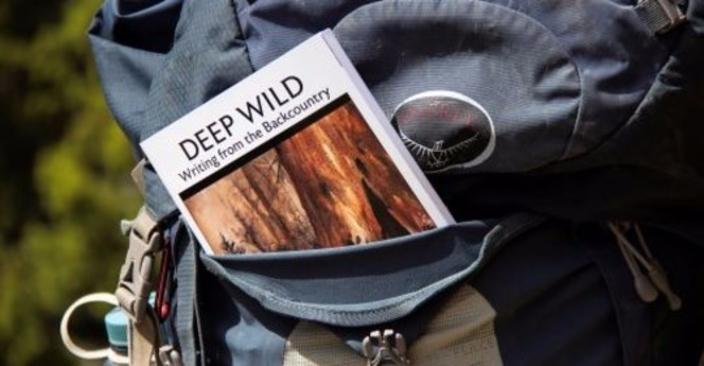 Deep Wild Journal: Writing From The Backcountry (Great nature writing rooted in wildness. One of its writers, MoJo columnist Susan Marsh, was nominated for a Pushcart Prize).
Missoula Current (A relatively new for-profit online news hub based in the Montana city of Missoula, it serves as an alternative to the decline of daily print newspaper media and offers incisive reporting)


Canyon Country Zephyr:
A take-no-prisoner newspaper led by Jim and Tonya Stiles that through news, analysis and satire, reflects the spirit of Ed Abbey and looks after Utah's redrock country.
Remember: Support Your Local Newspaper. It plays a vital role in covering issues that matter to your community. Of course, if you have it in your heart, Mountain Journal is profoundly grateful for your support too. It is the only thing that enables us to exist.