Back to Stories
July 23, 2022
Under The Stars, Your Big Chance To Attend Two Wildlands Concerts Of The SummerWanna See Brandi Carlile, Lukas Nelson, Jason Isbell and Indigo Girls Perform Live? You Can. We Have Tickets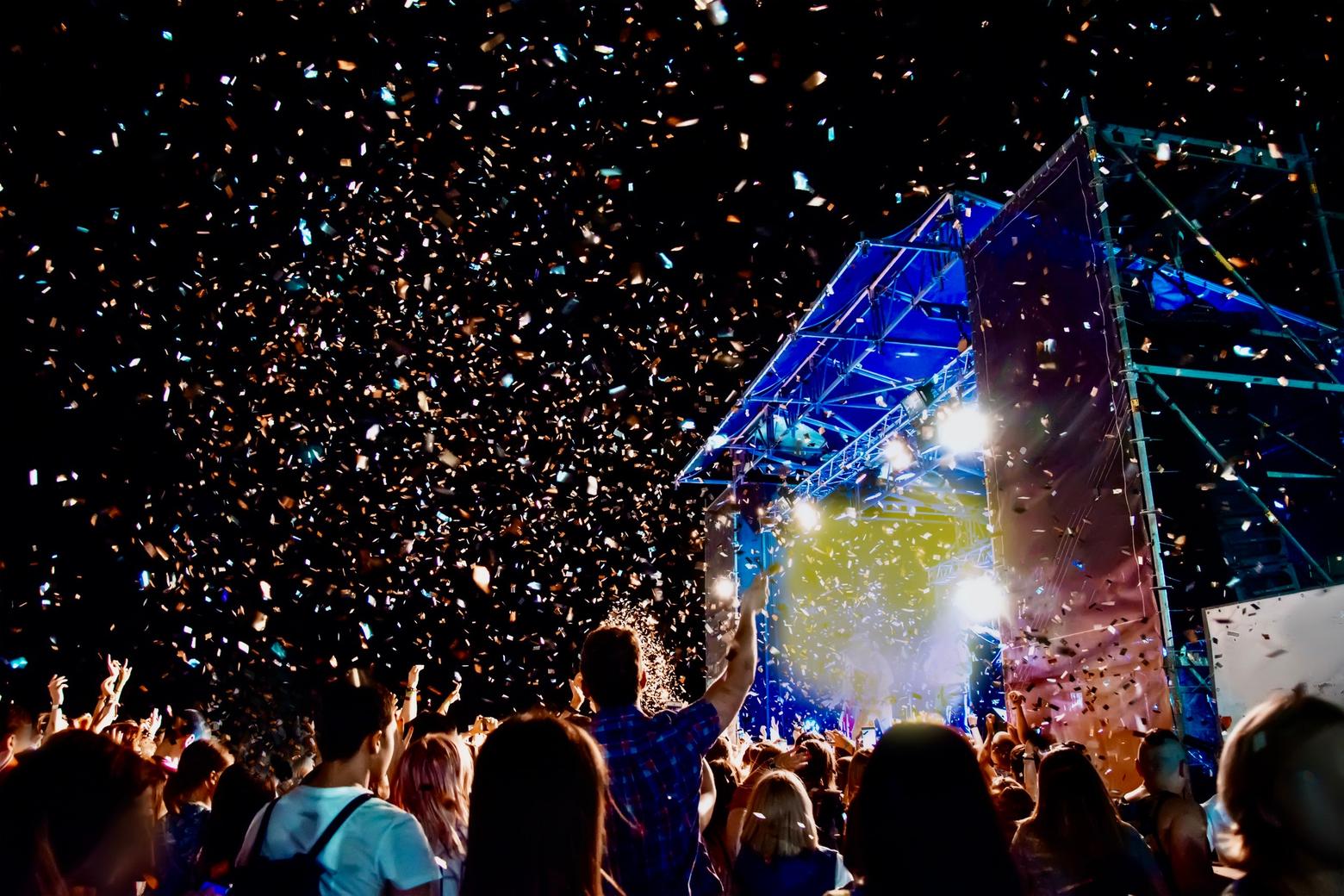 Support conservation journalism and you might secure an incredible pair of tickets worth thousands. Photo courtesy Shutterstock 1125071291
by Mountain Journal
What if you had a coveted pair of tickets to attend the most highly-anticipated musical event of the summer in the northern Rockies—twin passes to hear a quartet of Grammy-Award winning recording artists?
For $10, you might win a $4,000 ticket package allowing you to surprise a loved one or impress a date with two nights you'll never forget. But you need to act now—
click here
— because we'll be having a drawing on August 1.
If
you're lucky
you'll enjoy two nights at Big Sky, Montana, part of the 2022 Wildlands Festival. On Friday, August 12, high-octane Americana-folk artist Jason Isbell and the 400 Unit will take the main stage and be followed by Lukas Nelson (son of Willie) and his band, Promise of the Real. The following evening, Saturday, August 13, Brandi Carlisle and the dynamic duo of Indigo Girls will enliven the night as the sun sets over the Madison Mountain Range.
Owed to the generosity of Outlaw Partners and as part of its creative collaboration this summer with Mountain Journal on a special conservation issue of Mountain Outlaw Magazine, we have three pairs of premium "Champions of Conservation" (each pair worth $4,000!) that gives you special access to all four shows on both nights as well as some sweet perks. How can you secure a pair of tickets?
By supporting
Mountain Journal
's conservation journalism focused on trying to protect wildlife and wild places in this one-of-a-kind place, the Greater Yellowstone Ecosystem.
Click here
.
For a contribution of $10 to MoJo, your name will be attached to a slip of paper dropped into a hat. On Thursday, July 28, MoJo's Sarah DeOpsomer will radomly pull three slips, and if your name is on one of them, she'll contact you with the great news. Improve your prospects by reading below. For a contribution of $55, you will have seven slips with your name on them put into the drawing and for $110 you will have 14 entries.
NOTE: Increase the possibility of securing a ticket. For a contribution of $160, you will have 18 tickets put into the hat and you'll receive a signed copy of Todd Wilkinson's new critically-acclaimed book, "Ripple Effects: How to Yellowstone and America's Most Iconic Wildlife Ecosystem."
We all love to get outdoors, relax and have fun in this magical realm we call Greater Yellowstone. That's why we live and visit here. We can think of few better ways than having two nights of world-class, passionate performers who care about the fate of the natural world and give them the backdrop of an ecosystem that has become a bellwether for wildlife on the planet.
The "Champions of Conservation" tickets give you VIP access to both nights of the Wildlands Festival in a reserved deck with some of the best views in the venue, full access to the VIP tent and food vendors, private bars, two complimentary drink tickets each night, restrooms, a special gift and a signed copy of Ripple Effects. Plus, Outlaw Partners will donate 50 percent of the ticket price directly to three Wildlands Festival non-profit beneficiaries: the Gallatin Valley Land Trust, Big Sky Community Organization and the Gallatin River Task Force. We hope to see you at the Big Sky Wildlands Festival.