Back to Stories
February 25, 2019
Could This Be Your Writing Studio?First-Ever Greater Yellowstone Fellowship Offers $3500 To Person Who Wants To Creatively Explore America's Most Iconic Ecosystem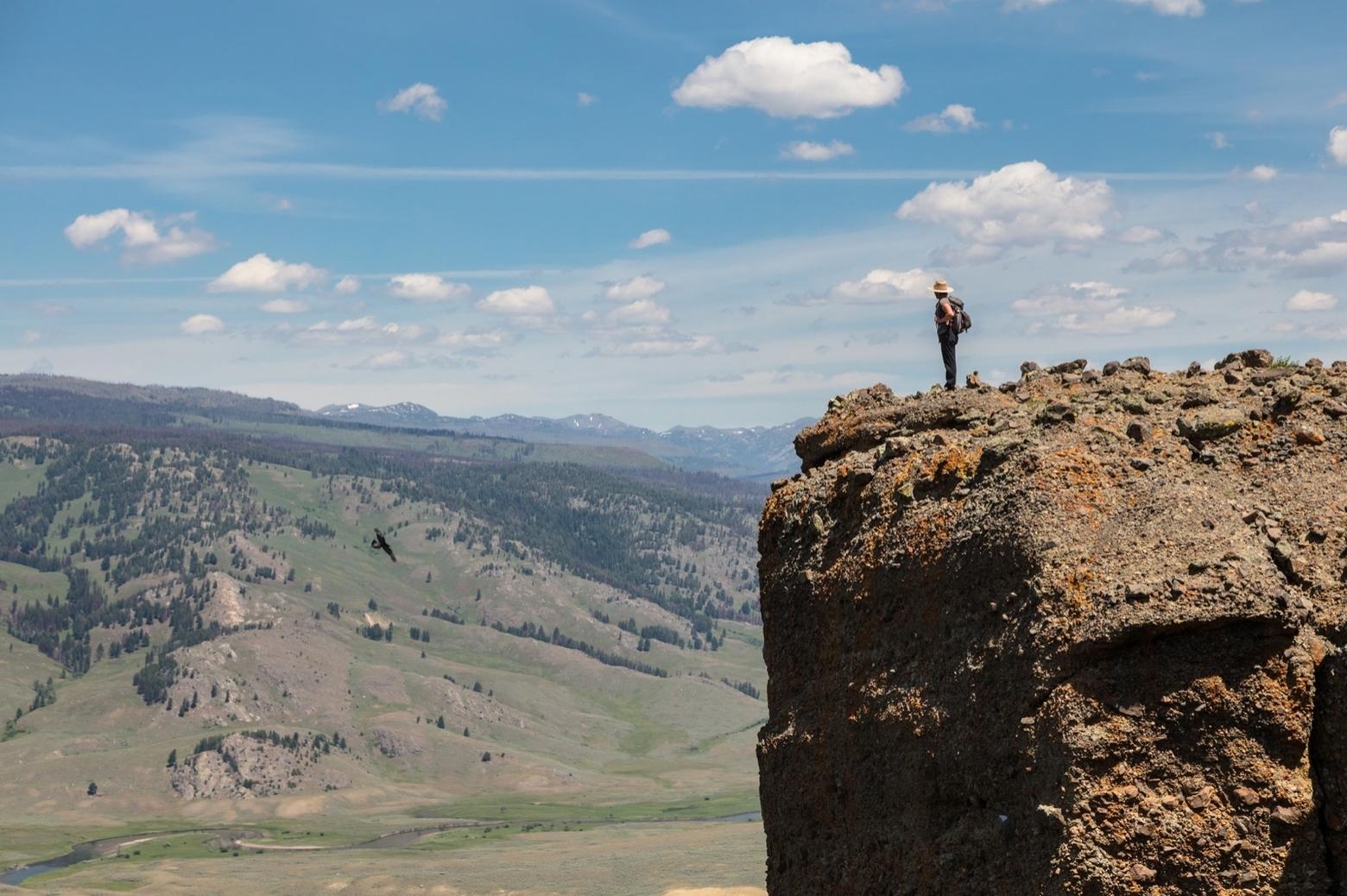 The late writer Pattie Layser was a dear friend of ours. Together with her husband, Earle, an intrepid outdoorsman and award-winning author who can also turn a word, Pattie savored the Greater Yellowstone Ecosystem from arguably the most remote point of Wyoming—their home in the tiny town of Alta. Located on western side of the Teton Mountains, it is community accessible by car only if you're willing to drive through Idaho first.
The Laysers personify what it means to be advocates for the places you love. Now Earle has established an annual writing opportunity in Pattie's memory and Mountain Journal is only so happy to be a part of it.
The Wyoming Arts Council, with generous funding from The Pattie and Earle Layser Memorial Fund, and with involvement from Mountain Journal and the Northern Rockies Conservation Cooperative, is sponsoring the Greater Yellowstone Creative Writing and Journalism Fellowship.
The juried competition will select one creative soul (who can be a journalist, essayist, poet, photographer or videographer) to receive a $3,500 grant. The winner of the prestigious award is tasked with demonstrating serious inquiry into issues shaping the Greater Yellowstone—America's most iconic complex of public and private
wildlands. The fellow's work will be prominently featured here at
MoJo
.
Applications are accepted online and you
can apply by clicking here
.
Note: the application deadline is March 15, 2019.
Michael T. Lange, executive director of the Wyoming Arts Council, says the competition is open to any American citizen.
In addition to the monetary award, the fellowship recipient may elect to also receive a one to two week housing residency at one of the prearranged different locations within the Greater Yellowstone region, including, but not limited to, for example, the University of Wyoming's AMK Ranch, the National Elk Refuge, or
Taft-Nicholson Center
in the Centennial Valley of Montana. Such residency will be based on availability and will be negotiated with the fellowship recipient.
The fellowship recipient will be expected to create or complete a relevant publishable or produced work and may be requested or encouraged to make public presentations.
A complete list of eligibility requirements and additional information can be found on the
Wyoming Arts Council website
. For more information, contact the Arts Council at 307-777-7742.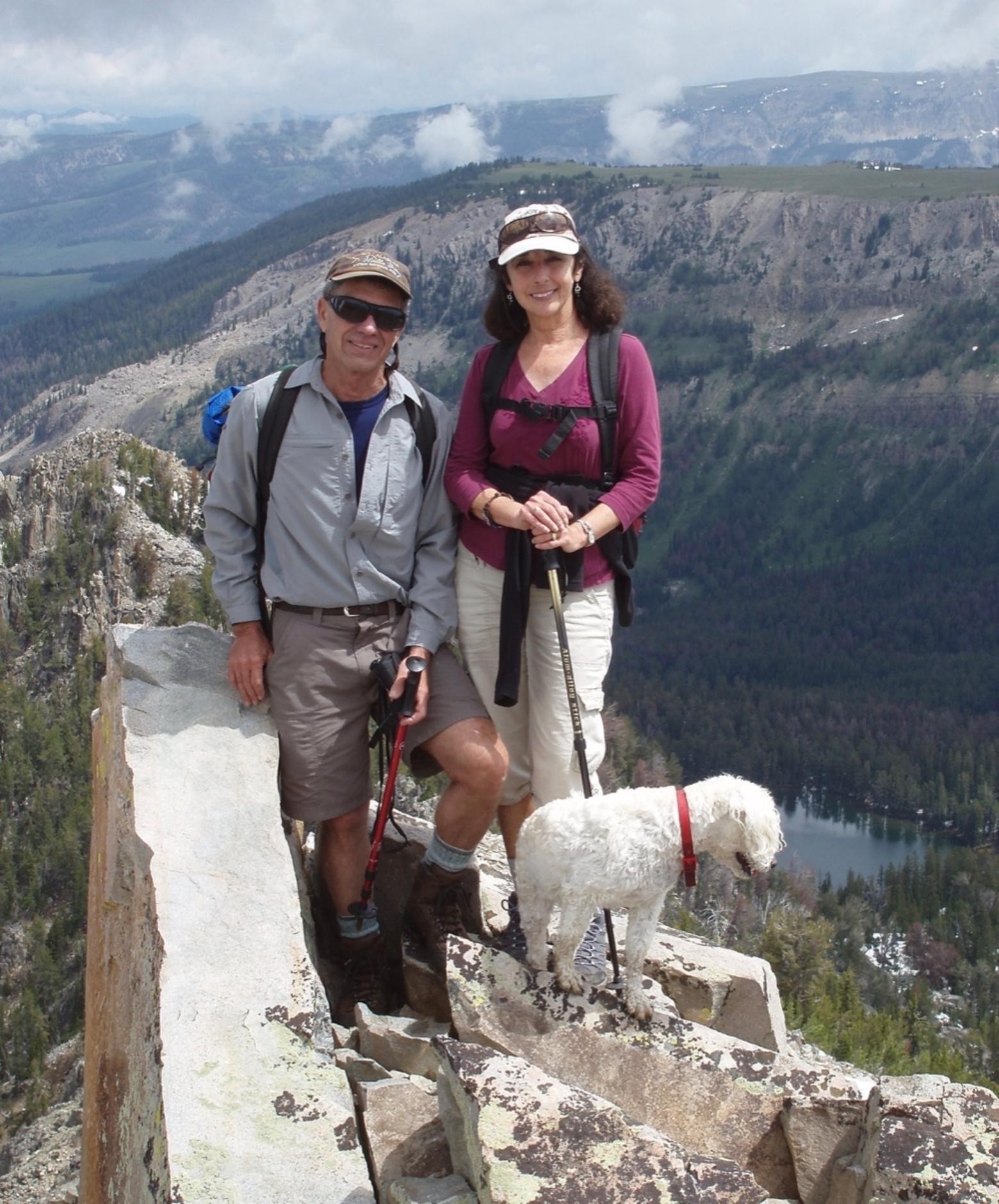 Writer-conservationists Earle and Pattie Layser in the high country along with their trusty canine friend, Benji.