Back to Stories
September 29, 2021
If Darwin Created A Field Guide For Yellowstone National Petting ZooCartoonist John Potter creates this handy pamphlet for the ecologically illiterate headed to Yellowstone and Grand Teton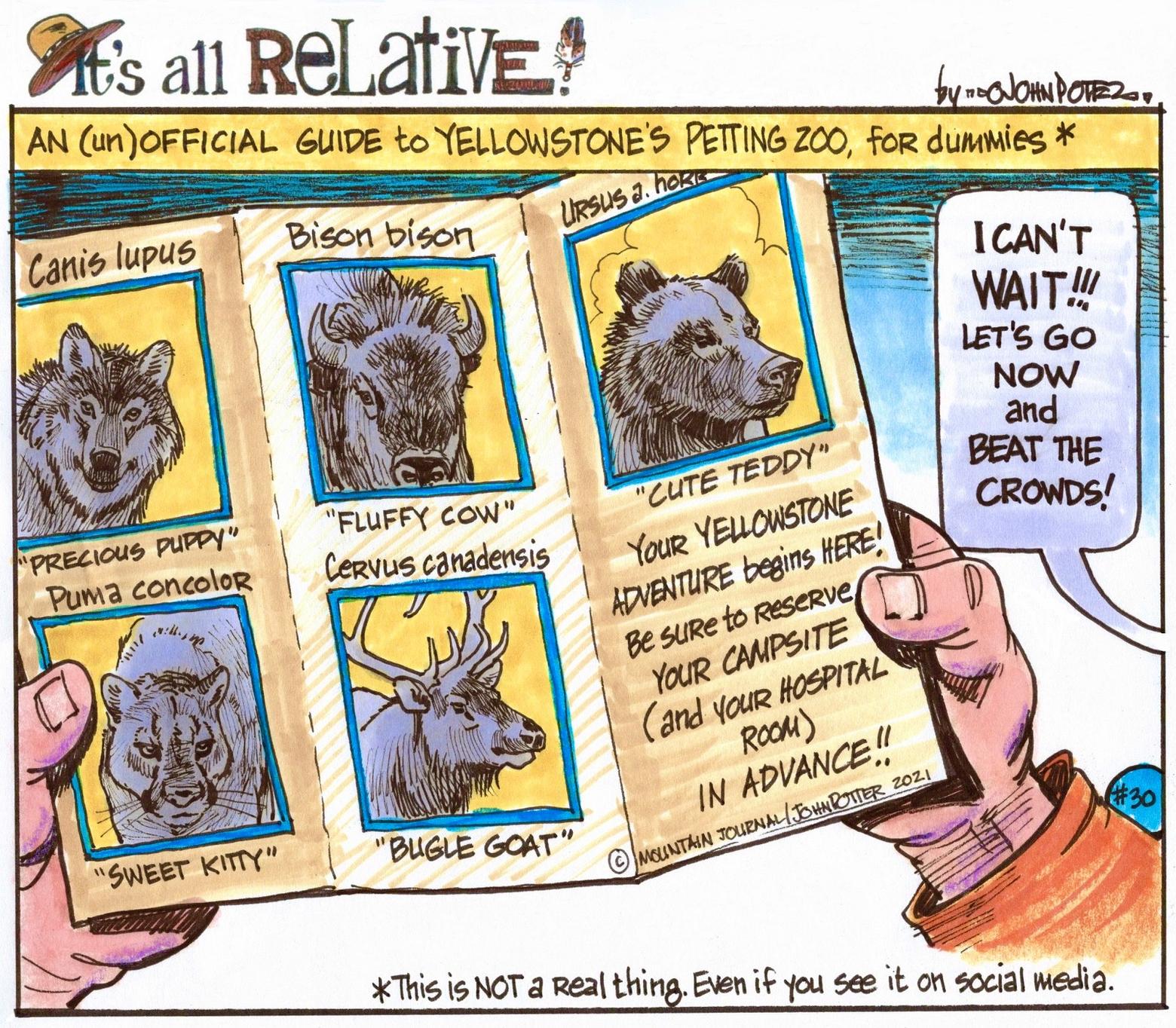 "It's All Relative," a nature cartoon
by John Potter
—erstwhile a respected
fine art painter
of wildlife and Western landscapes—appears exclusively at
Mountain Journal
(mountainjournal.org) every week. The weekly cartoon is available for delayed syndicated reuse but only via express written consent and licensing from
Mountain Journal
. For more information, contact sarah@mountainjournal.org
Make sure you never miss a John Potter cartoon
by signing up for
Mountain Journal
's
free
weekly newsletter. Click here:
https://bit.ly/3cYVBtK
Related Stories
October 15, 2018
Encountering The Modern Garden Of Eden In Two Variations
Noah Dunn contrasts public Yellowstone with a private ranch next door
August 20, 2018
Yellowstone Checkup: How Healthy Really is America's Most Iconic Wildland Ecosystem?
New "vital signs" report says region's famous wildlife faring well, for now, but climate change and human development loom ominously
August 30, 2021
What 'Modern Wolf Management' Looks Like In The Northern Rockies
Cartoonist John Potter says Montana, Idaho and Wyoming have turned one of the greatest wildlife conservation achievements in history into shameful...