Back to Stories
March 21, 2023
Are Western Mountain Towns Ready For The Coming Flames?Rural sprawl is expanding the "wildland-urban interface." It is elevating the costs and perils of dealing with wildfire, and taxpayers are footing the bill. Part 2 in our ongoing series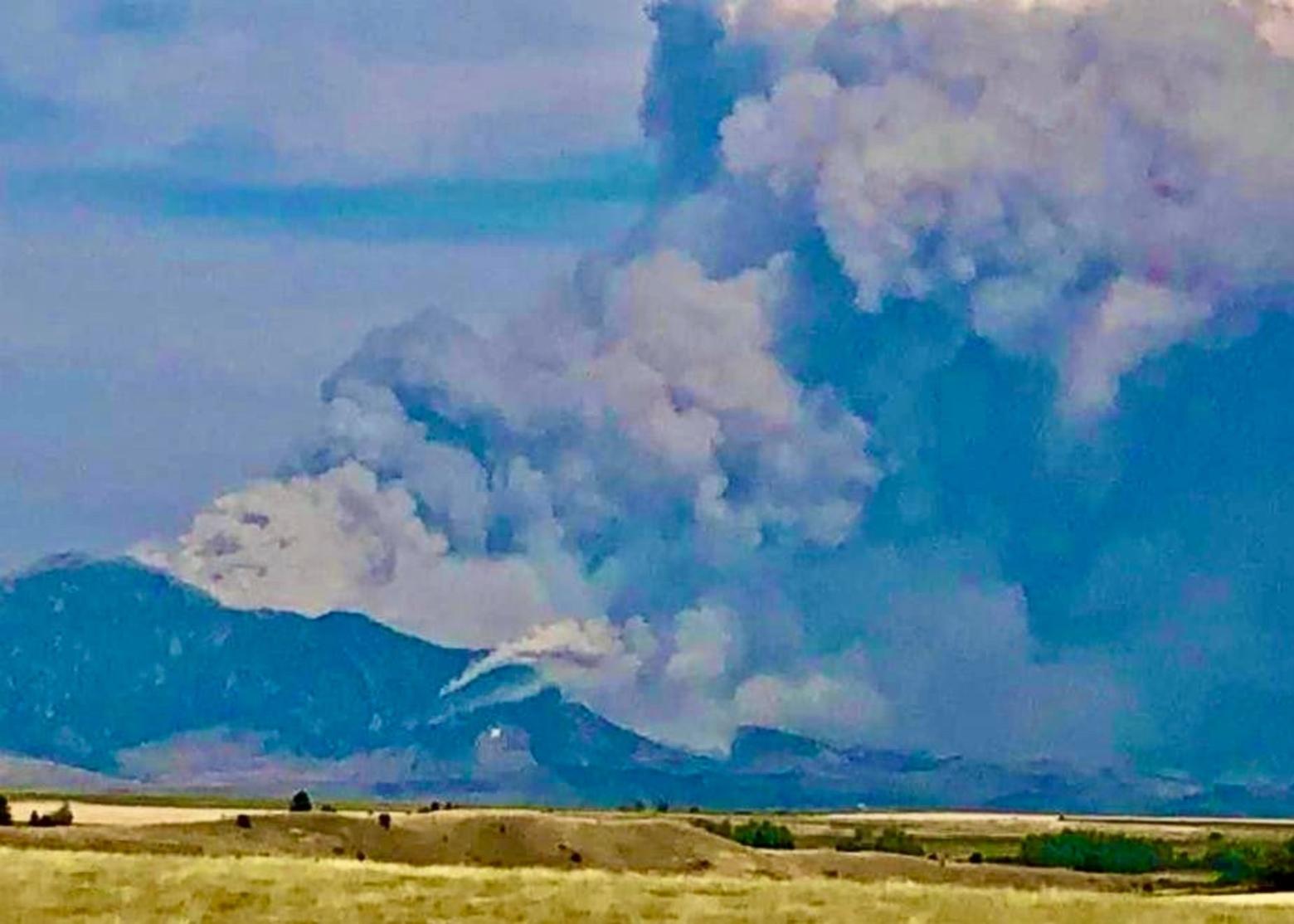 Can't happen here? Over Labor Day weekend 2020, the Bridger Foothills Fire started on the edge of Bozeman, swept up and over the crest of the Bridger Mountains then descended on the other side, destroying 68 structures, including 30 homes in a WUI area of Bridger Canyon. Photo courtesy Rob Sisson
EDITOR'S NOTE
: This is the second part of an ongoing series on the serious human and wildlife issues facing communities with high rates of homes and new construction occurring in the Wildlife-Urban Interface or WUI.
In Part 1
,
Mountain Journal
Managing Editor Joseph T. O'Connor examined the unprecedented inward population growth that has happened during the last decade in the WUI.
by Todd Wilkinson
Standing on a ridgeline of healthy spruce and fir in Montana—the forest understory
uncluttered
by deadfall or what some would call "high fuel loads," Mark Kossler looked toward the rise of the Tobacco Root Mountains barely visible behind a veil of thickening smoke. With a herd of Ted Turner's bison spread out below him on the Flying D Ranch near Bozeman, Montana, Kossler wiped sweat off his brow.
(If your town does not appear in the list below,
in terms of fire danger).