Back to Stories
August 30, 2021
What 'Modern Wolf Management' Looks Like In The Northern RockiesCartoonist John Potter says Montana, Idaho and Wyoming have turned one of the greatest wildlife conservation achievements in history into shameful expressions of ignorance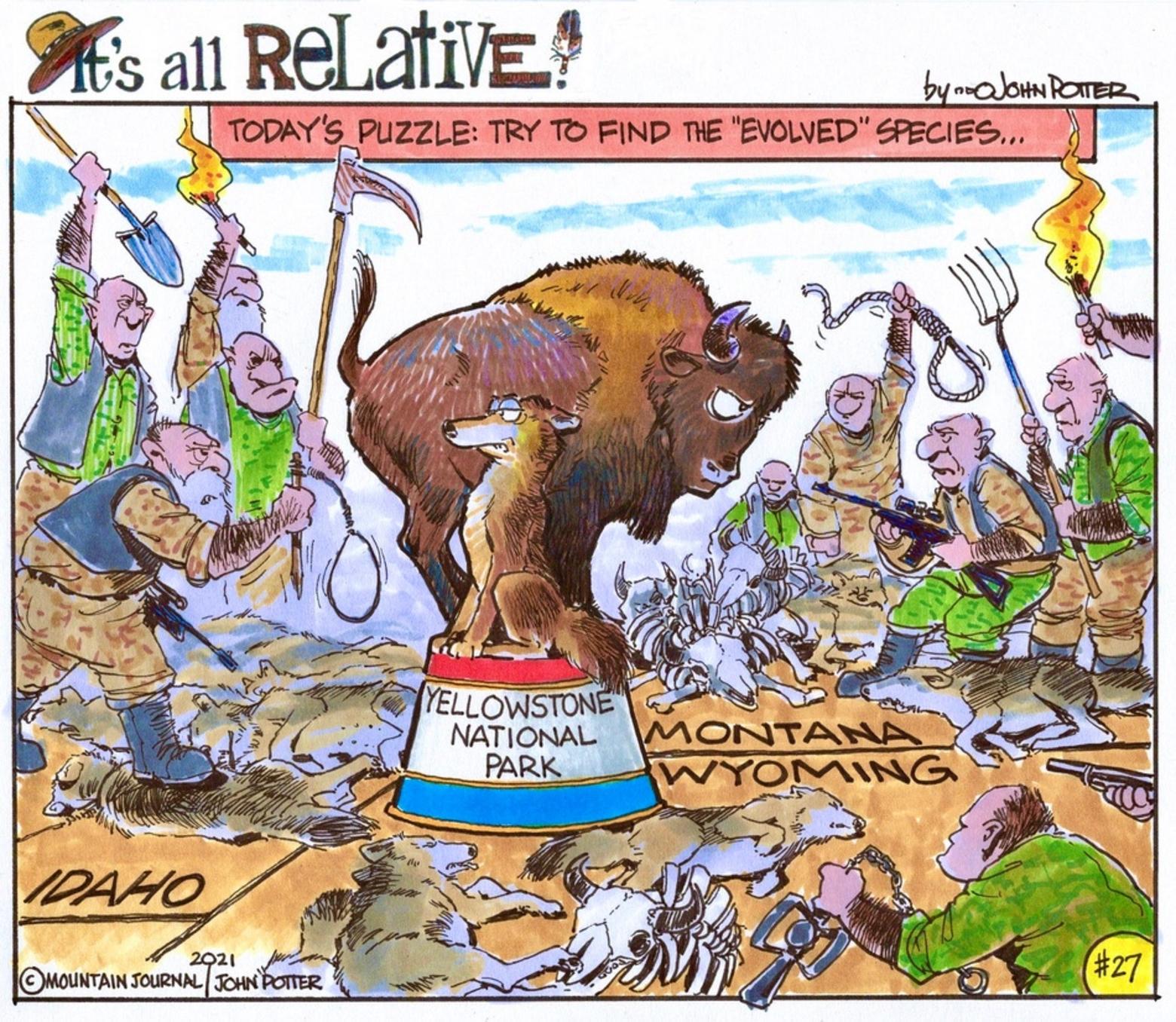 "It's All Relative," a nature cartoon
by Potter,
erstwhile
a fine art painter
, appears exclusively at
Mountain Journal
(mountainjournal.org) every week. The weekly cartoon is available for delayed syndicated reuse but only via express written consent and licensing from
Mountain Journal
. For more information, contact sarah@mountainjournal.org
Make sure you never miss a John Potter cartoon
by signing up for
Mountain Journal
's
free
weekly newsletter. Click here:
https://bit.ly/3cYVBtK
Related Stories
September 29, 2021
If Darwin Created A Field Guide For Yellowstone National Petting Zoo
Cartoonist John Potter creates this handy pamphlet for the ecologically illiterate headed to Yellowstone and Grand Teton
September 17, 2021
Wildlife Management By Fairy Tale
Cartoonist John Potter says Montana Gov. Greg Gianforte, with his spiteful attitude toward Yellowstone National Park and its wolves, proves he...
February 13, 2019
An Ancient Rural Culture Deals With Wolves Halfway Around The World
MoJo columnist Rebecca Watters returns from a research mission to Mongolia where she tracked lobos, leopards and wolverines